Was it for squeezing tea-bags? Was it a hair clip? No! It was, it turned out, a Victorian implement for ladies to hold the hem of their skirt up out of the mud. This was the 'mystery object' puzzle at the first RCPath science communication training event I attended in Bristol.
In one day, I learnt so much about ways of engaging people with science. The use of mystery objects was just one of a host of ideas presented by none other than the Science Museum's own public engagement trainers, with the friendly support of the RCPath team. The whole day was fully interactive, very relaxed and great fun. At the end, we wrote encouraging postcards to our future selves which were posted to us a few weeks later, as reminders of what engagement events we had planned to run after the training day.
This training gave me the confidence and enthusiasm to run a number of science communication events – for example at the British Science Festival and 'Good Bugs and Bad Bugs' sessions in local primary schools for National Pathology Week and National Science and Engineering Week, which were featured in the Bulletin.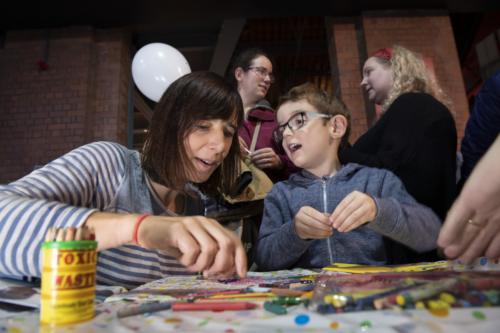 Following on from that, it was a natural step to undertake the College's Advanced Science Communication training. This is a wonderful opportunity to attend a Science Museum 'Lates' event in London (a great experience in itself), observing the different approaches used. The next day was something of a brainstorming event where everyone shared and developed their own ideas for future themed events. As well as having a great time at the 'Lates', I thoroughly enjoyed meeting many lovely and enthusiastic colleagues from all over the country and all areas of pathology.
I was delighted when my proposal was accepted for July's NHS70-themed 'Lates' event, albeit a little concerned about the logistics of organising something so far from home. I needn't have worried though, as the RCPath's fantastic public engagement team was on hand to support the entire process, organising all kinds of resources including volunteers to help out on the night. Most people who attend Lates are young professionals or students and their obvious interest in, and fondness for, the NHS was very striking. Many wrote messages in the giant NHS birthday card we had. 'The NHS means my wife is alive, and I love her', 'Without the NHS my grandma would not have had the amazing life she had' and 'They saved my niece and nephew from cancer' were just some of the touching responses.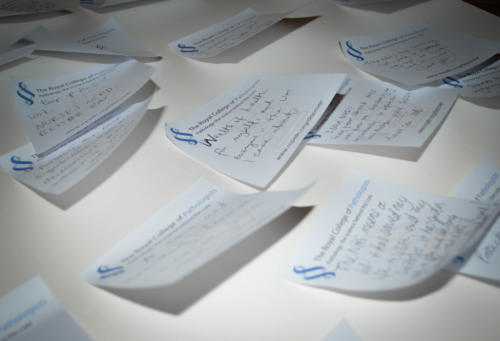 I would highly recommend the RCPath science communication training to anyone interested in public engagement. It's a fabulous opportunity, and great way to raise the profile of pathology. Importantly, it's also fun!