Synopsis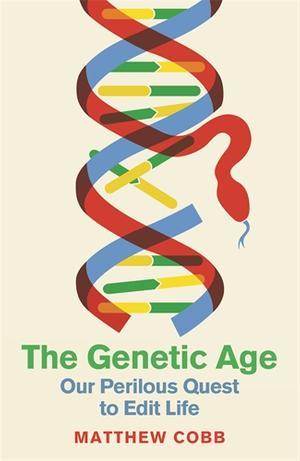 A Times Environment and Science Book of the Year 2022
A new gene editing technology, invented just seven years ago, has turned humanity into gods. Enabling us to manipulate the genes in virtually any organism with exquisite precision, CRISPR has given scientists a degree of control that was undreamt of even in science fiction. But CRISPR is just the latest, giant leap in a long journey to master genetics. The Genetic Age shows the astonishing, world-changing potential of the new genetics and the possible threats it poses, sifting between fantasy and the reality when it comes to both benefits and dangers. By placing each phase of discovery, anticipation and fear in the context of over fifty years of attempts to master the natural world, Matthew Cobb, the Baillie-Gifford-shortlisted author of The Idea of the Brain, weaves the stories of science, history and culture to shed new light on our future. With the powers now at our disposal, it is a future that is almost impossible to imagine - but it is one we will create ourselves.
About this event
Join author Professor Matthew Cobb and an expert panel to discuss the key themes and ideas explored in Matthew's book, The Genetic Age: Our Perilous Quest To Edit Life. This event will take place via Zoom webinar and will be recorded. A video will be available on our YouTube channel and on the RCPath Book Club webpage after the event.
How to get involved
Join the Zoom webinar on Monday 27 March 2023 from 5.50pm for a 6pm GMT start.
Please contact [email protected] if you have any queries.
About the author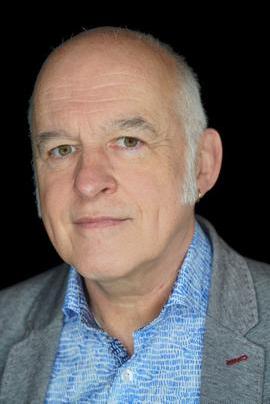 Matthew Cobb is Professor of Zoology at the Univeristy of Manchester. His research focuses on the sense of smell – in maggots and in Neanderthals – and on the history of science. He is primarily interested in how nervous systems have adapted to cope with the multiple challenges of the environment in all sorts of animals, and in understanding developments in biology in the 17th and 20th centuries.
He is the author of many popular science books, most recently The Genetic Age, The Idea of the Brain and Smell: a Very Short Introduction. He has appeared many times on BBC Radio, including The Infinite Monkey Cage, as well as making his own programmes, including 2021's three-part series Genetic Dreams, Genetic Nightmares.
About the host and panellists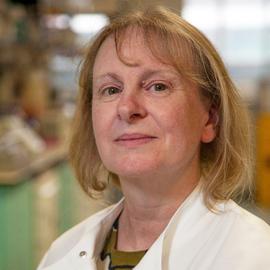 Professor Louise Jones (event host) is Professor of Breast Pathology at Barts Health NHS Trust and head of the Breast Pathology Research Group in the Centre for Tumour Biology, Barts Cancer Institute.
She did her medical training a training at the University of Leicester with an intercalated BSc in Pathology. She continued her training in Histopathology at Leicester and studied for her PhD in the Control of Breast Cancer Cell Invasion. Her current research focus is on the role of the microenvironment in mediating progression of DCIS to invasion, and understanding the biology of the 'high-risk breast'.
She was Lead for Molecular Pathology with Genomics England during the 100,000 Genomes Project and continues to work with Genomics England mainly focusing on experimental work to optimize genomic technologies in human tissues. She is also the Cellular Pathology Lead for North Thames Genomic laboratory Hub and works across NHSE and Genomics England to help roll-out the Genomic Medicine Service. She runs an MSc course in Cancer, Molecular Pathology and Genomics and is passionate about integrating genomics with pathology both for advances in research in and clinical care.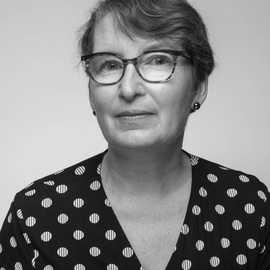 Alison Hall is a humanities advisor at the PHG Foundation, a health policy think tank, part of University of Cambridge. Her research focuses on the regulation, governance and ethics relating to the use of genomic data for clinical care, research and personalised healthcare, and the potential impact of novel biomedical technologies. As former chair of the Ethics and Policy Committee of the British Society for Genetic Medicine she supported the development of professional guidelines on genetic testing in children and prenatal testing. Alison has professional qualifications in law and nursing and a master's qualification in healthcare ethics.
In her spare time, Alison sings in several choirs and has recently started to learn the tenor viol (a precursor to the cello) which offers a continuing challenge to read music in a new clef.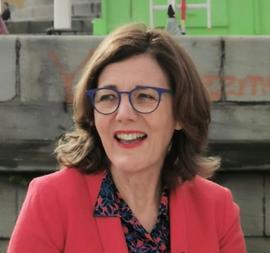 Vivienne Parry is a writer and broadcaster. A scientist by training, Vivienne hosts medical programmes for BBC Radio 4, writes widely on health, presents films, facilitates many high level conferences and trains young researchers. She has a part time role as Head of Engagement at Genomics England which delivered the 100,000 Genomes Project. She has recently completed her terms as a board member of UKRI which is responsible for the strategic spend of the UK's £7 billion research budget
18:00 - 27/03/2023 to 19:00 - 27/03/2023