Synopsis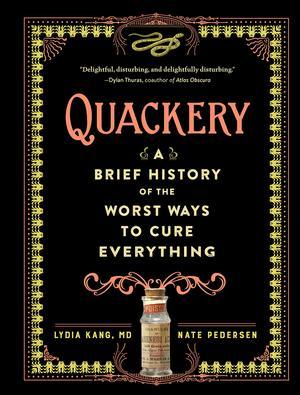 Discover 67 shocking-but-true medical misfires that run the gamut from bizarre to deadly. Like when doctors prescribed morphine for crying infants. When snorting skull moss was a cure for a bloody nose. When consuming mail-order tapeworms was a latter-day fad diet. Or when snake oil salesmen peddled strychnine (used in rat poison) as an aphrodisiac in the '60s. Seamlessly combining macabre humor with hard science and compelling storytelling, Quackery is a visually rich and information-packed exploration of history's most outlandish cures, experiments, and scams.
A humorous book that delves into some of the wacky but true ways that humans have looked to cure their ills. Leeches, mercury, strychnine, and lobotomies are a few of the topics that explore the lengths society has gone in the search for health.
About this event
Join author Lydia Kang and an expert panel to discuss the key themes and ideas explored in her book, Quackery: A Brief History of the Worst Ways to Cure Everything. This book club will take place during National Pathology Week (NPW) via Zoom webinar and will be recorded. A video will be available on our YouTube channel and on the RCPath Book Club webpage after the event.
National Pathology Week runs from 19-25 June 2023. This year's theme is 'Pathologists and Patients'. Find out how you can get involved with our annual celebration of pathology at www.rcpath.org/pathologyweek.
How to get involved
Join the Zoom webinar on Monday 19 June 2023 from 5.50pm for a 6pm BST start.
Please contact [email protected] if you have any queries.
About the author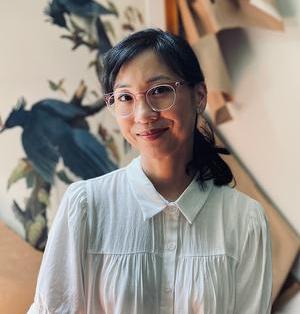 Lydia Kang is an author of fiction, poetry, and non-fiction. She graduated from Columbia University and New York University School of Medicine, and is an Associate Professor of general internal medicine at the University of Nebraska Medical Center. Her poetry and non-fiction have been published in JAMA, The Annals of Internal Medicine, and Great Weather for Media. She is the co-author of Patient Zero: A Curious History of the World's Worst Diseases as well as Quackery: A Brief History of the Worst Ways to Cure Everything, an NPR Science Friday Best Science Book of 2017. Her adult historical fiction includes the bestselling novels A Beautiful Poison, The Impossible Girl, Opium and Absinthe, and The Half-Life of Ruby Fielding. Her young adult novels include Control, Catalyst, Toxic, and The November Girl, a 2018 Nebraska Book Award winner.
About the host and panellists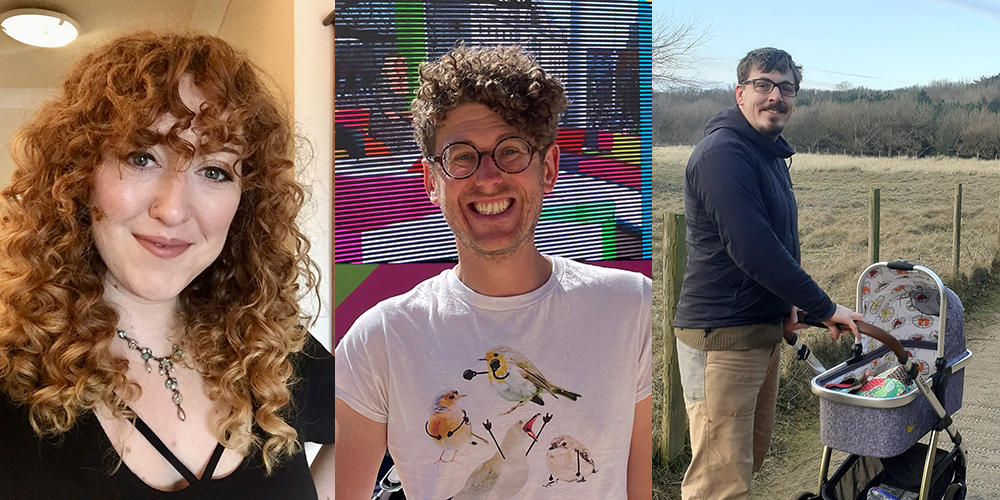 Dr Stephanie Edwards (event host) is a Consultant Histopathologist based at Manchester Royal Infirmary. After beginning her career as a surgical trainee, she now specialises in Head and Neck pathology and is looking forward to expanding her role in training and medical education, as well as participating in RCPath public engagement activities and bringing awareness of pathology as a career choice.
Originally from Newcastle, she has a passionate interest in the history of the weird and wonderful. Other interests include art, crochet, boardgames, video games and cats, in no particular order.
Dr Alex Lawson is a consultant clinical biochemist and toxicologist working in Birmingham UK. He has spent most of his career in the NHS developing tests using mass spectrometry for the measurement of drugs and hormones in biological fluids. Using this technique (and others) he has developed services to assist in the diagnosis and management of poisoned patients, to assess medication adherence in a number of different pathologies and to identify, measure and interpret drug concentrations in post mortem samples to help determine drug involvement in deaths. He has a keen interest in novel psychoactive substances, especially synthetic cannabinoids and opioids.
When not in the laboratory, Alex spends most of his time running after his two small children. When they are subdued, his interests include identifying (and sampling) as many beers as he can, playing angular, loud music on guitar, trying to get to as many restaurants as possible with his wife, running around Birmingham and gardening.
Dr Alex Haragan is a senior histopathology trainee (FRCPath) and holds a PhD in the field of immuno-oncology and pulmonary pathology. His interests clinically are in lung disease, and his research interests are focused on understanding and exploiting the interaction between the bodies immune system and cancer cells. He also holds a keen interest in digital pathology and its ability to improve current working practices.
He sits on the scientific advisory board of UKNEQAS (UK national quality assurance scheme) as well as the scientific board for the ESDIP (European Society of Digital and Interactive Pathology). He co-leads the lung component of the N6, a co-operative of clinical, academic and pathology interests across the north of England, and gives regular talks and lectures on lung disease, digital pathology and immuno-oncology.
His spare time is spent with his wife, daughter and dog, spending days in the mountains, climbing and reading sci-fi.
18:00 - 19/06/2023 to 19:00 - 19/06/2023