Virologists
are doctors and scientists who oversee the diagnosis, management and treatment of patients with viral infections. Virologists are also involved in public health – studying and advising on infections spreading globally as a result of travel and climate change. Some virologists specialise in vaccine development. This specialty has been particularly recognised in making an enormous contribution to COVID-19 testing and diagnosis, as exemplified here by Dr Noha El Sakka OBE.
Who are we?
The Scottish Diagnostic Virology Group (SDVG) is the only specialist clinical virology scientific group in Scotland. Membership spans the full spectrum of the diagnostic virology community, including medical consultants, clinical scientists, biomedical scientists and trainees.
History of the group
The SDVG has an interesting history. I took over the role as Chair of the group in 2016 and, while I was always aware of its long and rich history, I knew little beyond this. That is until December 2017, when a yellow envelope arrived in my pigeon-hole as a very kind New Year's present. This was from one of the early founders of the SDVG who used to be the secretary of the group in the 1970s. The enve-lope contained an amazing historical collection of the SDVG (work, archives, memoirs) dating back to 1960, when the group originally formed.
So, it all started in 1960 (62 years ago) with Professor M Stoker's idea to generate a Clinical Virology Group in Scotland. The group's purpose was to interchange information on techniques, methodology and potential collaborative research. Members of the group (around 40 members) were clinical virologists from Aberdeen, Dundee, Edinburgh, Glasgow, Inverness and Newcastle.
The name was later changed to its current one in 1964. The group met regularly twice a year (May and November) in a tradition that remained until it was temporarily paused in 2020 due to the COVID-19 pandemic.
Going through the historic agenda items, minutes and correspondences takes you on an amazing journey through time that reflects the scientific developments that have occurred in the field of virology, and makes you appreciate the level of knowledge we have reached in modern times.
Topics of discussion included: the difficulty resourcing enterovirus antisera for diagnostic purposes and reaching out to the World Health Organization when they were still unable to supply it, finding a suitable cell line for viral cultures, sterilisation of calf serum for use in tissue culture medium, electron microscopy for virus detection, and the introduction of fluorescent antibody assay for virus identification in routine diagnostic labs. Outbreaks of poliomyelitis, measles and rubella infection were also included among many other discussions. It is also interesting to see lots of research around zoonosis and virus infection in cattle and sheep by the Morden Institute.
There was some excitement around the morphology of coronavirus in the 1970s. Little was known at that time about how this would progress in the future.
One can only respect and appreciate the outstanding effort and dedication of the diagnostic virology community since the 1960s, pulling the strings together and creating an efficient and professional network.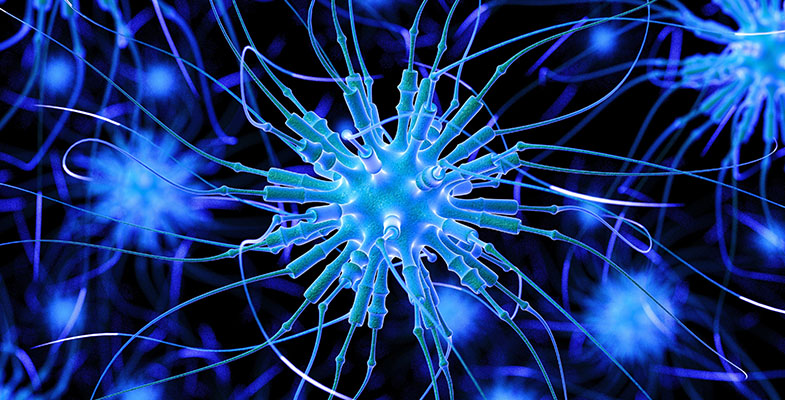 Reflection on the advances in science and technology
Looking back through the timeline, it is very satisfying to observe the gradual progression of scientific and technological developments. Many of the young virology generation nowadays will not have experienced the original methods used in a diagnostic lab. A quick comparison to a modern-day SDVG meeting agenda puts the change into perspective: molecular assays, genotyping, anti-viral resistance assays, point of care PCR and next generation sequencing – in addition to laboratory accreditation and the practice of audits, quality improvement projects and compliance with modern laboratory quality standards.
Additionally, some viruses have now been eradicated (e.g. smallpox) and are not part of the testing repertoire anymore. On the other hand, there are viruses that were not known to us in the 1960s (e.g. HIV, HBV, HCV) and are now part of the standard testing and screening repertoire of virology diagnostic labs.
Reflection on the efforts made
One can only respect and appreciate the outstanding effort and dedication of the diagnostic virology community since the 1960s, pulling the strings together and creating an efficient and professional network. The likes of Professor Dick Madeley, Dr Moffat, Dr Ross, Professor Grist and many others all persevered to maintain close links between the different Scottish labs in order to collaborate with others and communicate with external bodies using one voice.
We owe a lot of where we are now to the effort and dedication of this early team. It is great to see how this culture of professionalism and dedication has continued and become established practice among the SDVG. This type of network has contributed significantly towards keeping the scientific community in Scotland up to date, allowing young scientists to thrive, making way for areas of collaboration and providing a good platform for the exchange of knowledge and expertise.
SDVG today
The SDVG has maintained its original structure while naturally evolving to expand its membership and scope. The SDVG symposium is now recognised and accredited by the College and the Institute of Biomedical Science as an approved CPD activity. Members of the group have made significant efforts to bring in research opportunities, and build more connections and networking across diagnostic labs in Scotland.
The SDVG symposium, a free event organised twice yearly, is popular and attracts all categories of staff involved in the clinical virology service. We also attract colleagues from health protection, epidemiology, veterinary and academic research groups. Beyond Scotland, we invite speakers and delegates from across the UK to contribute and exchange their research and experience with the SDVG community.
The exhibition has contributed to introducing lots of new technologies, studies and research in the virology diagnostic labs in Scotland.
Members are invited to present interesting or unusual clinical cases, technical problems, audits and new developments, not only limited to viruses, as many virology labs test for a range of pathogens. Similarly, epidemiology, lab organisation, infection and quality control are all of significant interest to the audience. The symposium is a great opportunity for trainees to promote their work to a friendly, informed audience. A taste of modern topics include hepatitis C treatment and resistance testing, sequencing for HIV outbreak investigating and influenza point-of-care testing for winter pressures.
One of the key strengths of the SDVG symposium is the commercial trade exhibition organised annually, thanks to my predecessors. The exhibition provides an excellent platform where trade companies showcase state-of-the-art kits and instruments in the field. The symposium provides a great opportunity to meet diagnostic virologists and microbiologists from Scotland. The exhibition has contributed to introducing lots of new technologies, studies and research in the virology diagnostic labs in Scotland.
It is a pleasure to present the success of the SDVG over more than 60 years. It has been a valuable lesson to learn how working and collaborating in a network is the way forward to enrich knowledge, science and clinical services. Read our latest updates on Twitter: @SDVG_