Avril Wayte, Consultant Clinical Scientist in Chemical Pathology
Chemical pathology – also known as clinical biochemistry – is a key way in which many diseases are diagnosed and monitored, checking fluids like blood and urine to detect important changes in the body's chemistry. Avril Wayte shares with us her passion for her work, running a clinical biochemistry laboratory in Bangor North Wales.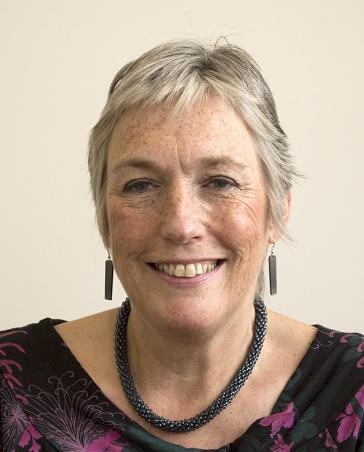 Tell us a little about your role…
Well, I currently head up clinical biochemistry laboratory, where patients samples are received from hospital wards and outpatient clinics and primary care, and analysed by a team of staff. Our staff produce results that enable doctors and other clinicians to care for their patients – making diagnoses, monitoring treatment etc. As head of department, I also have responsibility for looking after the hard-working staff in the department, ensuring that the quality of the results produced is of the very highest standard.
What made you choose to work in chemical pathology?
Having graduated with a first class honours degree in biochemistry, I was keen to use my qualification in a clinical setting, and chemical pathology fitted the bill nicely. Thirty years later, I can say that it was the best decision I ever made.
What do you enjoy most about your job?
I love the detective work of undertaking tests which result in the ability to make a diagnosis, improving patient care. Working in a district general hospital, there are huge opportunities to become part of a multi-disciplinary team – comprised of hospital doctors, GPs, nurses, pharmacists – and to use the expertise and knowledge I've gained to make a difference to patients.
And what are the most challenging aspects?
The challenges have changed over the years. In the current financial climate, lack of funding is always an issue, and the need to make savings without impacting on patient care. Part of my role is making sure that our lab is always producing high quality work whilst keeping within budget – we regularly review the service and our outputs, and are always looking for ways to improve the technology and processes we use.
What do consultant clinical scientists in chemical pathology do? Consultant clinical scientists in this specialty use their scientific training to provide expert advice to doctors and other clinicians on the best test to undertake in a particular clinical situation. They also give interpretative advice once those tests have been completed, and are involved in the developing and trialling new diagnostic techniques to make detecting illness and imbalance faster and more accurate.
What thing are you most proud of in your career so far?
Without a doubt, the fact that I am part of a wonderful hospital team, working with great colleagues, to make a difference to the lives of patients. Consider the patient who comes to the Emergency Department at his local hospital with chest pains, and whose diagnosis of heart attack or acute myocardial infarction is made based on a raised cardiac troponin test result. That result is available within a couple of hours of admission, enabling early treatment, and possibly saving his life.
Or the young woman who goes to her GP complaining of extreme tiredness and weight gain, whose diagnosis of hypothyroidism or underactive thyroid is based on thyroid function tests (TFT) carried out in the local lab. Those tests enable treatment with thyroxine, which will bring her back to full health. Or the child complaining of extreme lethargy and abdominal pains, whose diagnosis of Addison's disease actually saves his life by enabling treatment with hydrocortisone – all based on an abnormal result on his test for cortisol levels.
In all cases, without the test and resulting treatment, the outcomes would have been very different.
Tell us your favourite fact about chemical pathology...
An average sized lab will receive about 2000 blood samples per day, each containing about 3 ml of blood, which is 6 litres in total. That's the approximate blood volume of a pregnant woman!
What key skills does someone in chemical pathology need?
Communication is key – you need to be able to communicate effectively with all grades of staff, and patients where required. And the possession of an enquiring mind is vital too, to be open to the possibilities of undertaking research resulting in new and innovative tests.