Become an oral and maxillofacial pathologist
This lesser-known branch of dentistry – oral and maxillofacial pathology ­– is all about diagnosing diseases in the head, neck, mouth (oral) or the jaws and face (maxillofacial region). Oral and maxillofacial pathologists use soft tissue and bone biopsies with the information from dental examinations and x-rays to investigate patients' cases.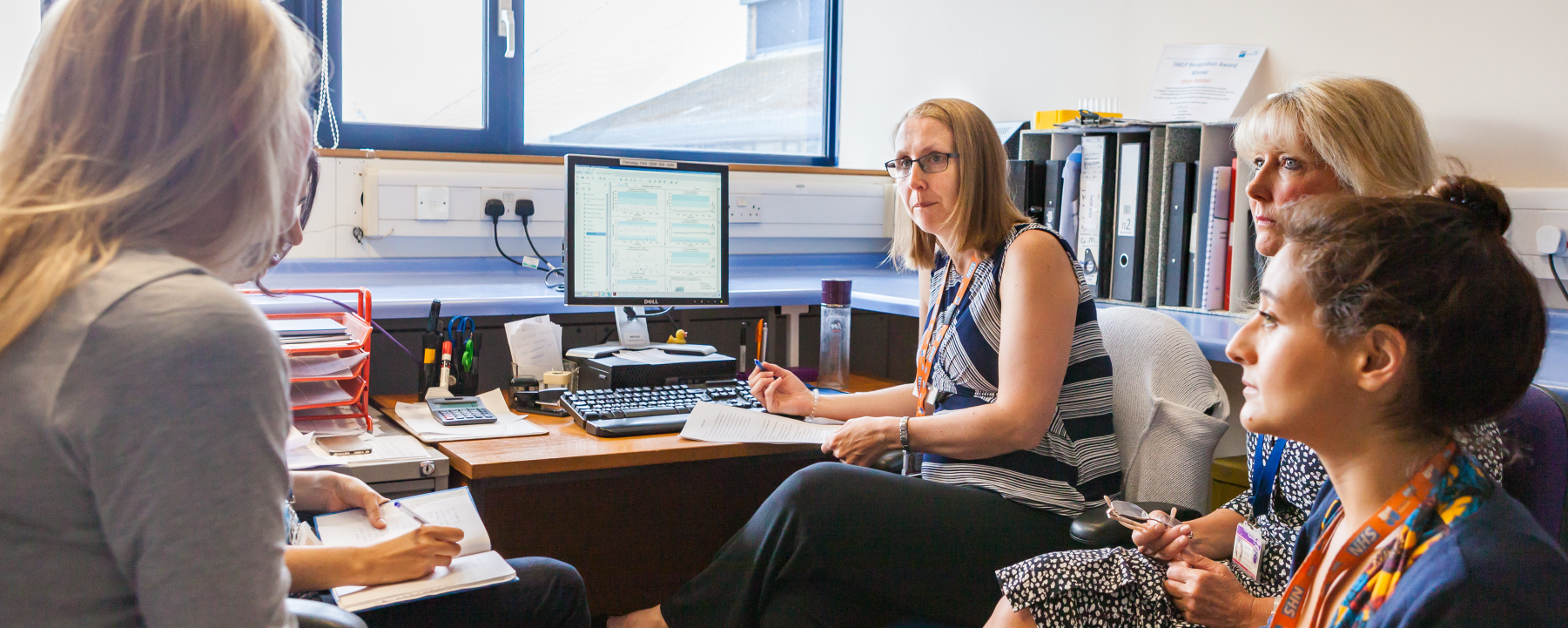 They might work with small mouth biopsies or large surgical specimens like hemimaxillectomy (the entire removal of one side of the upper jaw) or dissections of bone, tongue or larynx. Since oral diseases can also signpost to other serious health problems – for example, gum disease has been linked to likelihood of bowel cancer, heart disease or stroke – these pathologists often have to draw on a broad understanding of both oral health and whole-body disease. A substantial portion of oral and maxillofacial pathologists' work is focused on diagnosing cancers of the head and neck, the eighth most common type of cancer in the UK.
Oral and maxillofacial pathologists do dissect specimens and report on cases for other doctors. Yet there are also many opportunities to get involved in research, from developing treatments for head and neck cancer to investigating the genetic causes of developmental diseases.
What will my working environment be like?
As an oral and maxillofacial pathologist, you'll usually be based in a hospital histopathology department, though some work in specialist laboratories, such as within dental schools. While you're unlikely to have regular contact with patients, you'll be part of a close-knit team with clinical scientists and other pathologists.
Oral and maxillofacial pathologists receive much of their workload from ear, nose and throat and oral and maxillofacial surgeons, dentists and oral medicine clinical services. Sometimes specimens come from other hospitals too, and many have a significant tertiary referral practice.
What skills will I need?
Dexterity – you'll be responsible for your own 'cut up', dissecting infected or diseased bone and tissue.
A team player – you'll work alongside doctors and other specialists from many other areas of the hospital, including surgeons, other pathologists and staff from oral medicine clinics.
Academic aptitude – there are lots of chances to contribute to research in this area, as well as to explore new and exciting ways of preventing and treating oral disease.
How will I train?
To become an oral and maxillofacial pathologist, you'll need to complete:
undergraduate training at dental school
Dental Foundation Training
Dental Core Training or equivalent training in secondary care in an appropriate specialty
specialty training in oral and maxillofacial pathology.
Learn more about training to be an oral and maxillofacial pathologist.
Explore more careers