Train to work in pathology
There are two main training routes into a career in pathology – becoming a medical doctor or becoming a clinical scientist. Both focus on the prevention, diagnosis and treatment of disease.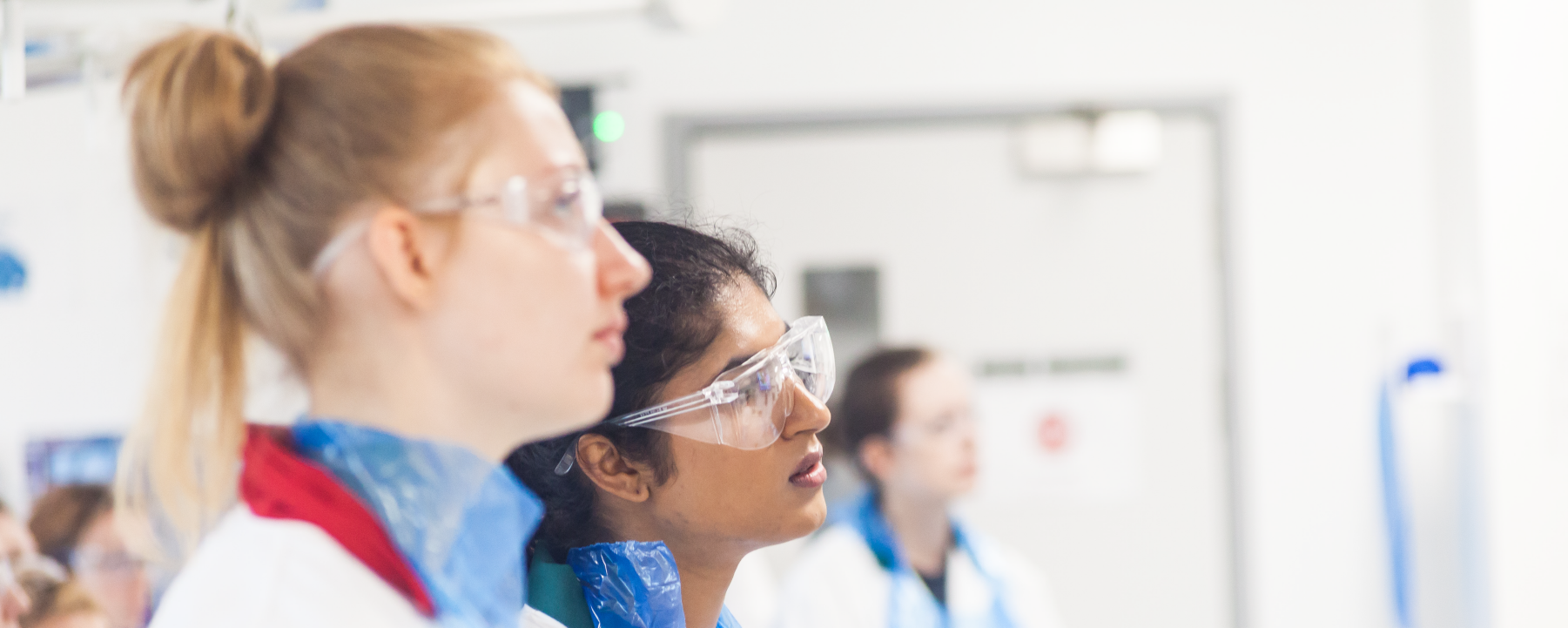 The route you take will shape the roles you're able to work in, but there are crossover opportunities for both. Both medically and scientifically qualified pathologists provide expert advice to medical teams treating patients and are involved in organisational management and research.
The medical route
Before you train
To start training to be a pathologist, you need to be accepted onto a course at medical school. Most medical schools require a minimum number of GSCEs (including maths and English), good grades in A-level sciences, including chemistry, and passes in the UKCAT or BMAT examinations. You can also enter later in your education, including via a bachelor's degree. For more information, see the British Medical Association's guide to applying for medical school.
Training pathway
Training to be a consultant pathologist varies among the specialties, as each focuses on a different aspect of pathology and so needs different skills beyond the core proficiencies every pathologist needs. Each specialty has its own curriculum, which is delivered via local training programmes around the UK. A consultant pathologist will typically take the following path.
Medical school – five to six years: You'll get the academic knowledge you need to practise medicine. When you complete medical school, you'll have a degree in medicine.
UK Foundation Training Programme – two years: As a graduate, you'll gain experience in a series of placements in different specialties and healthcare settings. You'll be supervised as you develop competence in basic clinic skills, the management of acutely ill patients and skills that are needed for all pathology careers.
Core training – two years: It is necessary for most doctors to complete a period of core training, usually in medicine, in order to enter pathology specialty training. It will prepare you to for practising medicine at a senior level and managing patients with acute and chronic medical problems. This is not required for histopathology and some other specialties.
Specialty training – around five years: Now in the pathology specialty of your choice, you'll start training to become a consultant pathologist. You'll work with increasing independence to diagnose disease, advise other doctors and treat patients. After passing the Fellowship examination of the College (FRCPath) and completing the training programme, you'll be qualified to apply for a consultant pathologist post in your chosen field.
The science route
Before you train
To become a consultant clinical scientist in any specialty, you need a strong educational background in science. It's important to get a spread of GCSEs at grades A–C, and relevant science A-levels. From there, you can start an undergraduate course in clinical science, or complete a science degree and start on a graduate-entry training programme. For more information visit the NHS Health Careers website.
Training pathway
Like doctors, clinical scientists train in regionally-designed programmes, so what you'll do and when may vary. However, all trainees follow the same overall curriculum.
Undergraduate or postgraduate study – three or more years: You'll need to gain a good grounding in the scientific field you're interested in. This could be through a Bachelor's degree or a postgraduate qualification.
Scientific Training Programme – three years: Training will include a mix of academic study and practical work experience. When you're finished, you'll be awarded a Certificate of Completion of the Scientist Training Programme and will be able to apply for registration as a clinical scientist.
Higher Specialist Scientist Training – five years: This is where you'll train in your chosen pathology specialty, gaining independence in providing expert advice to medical staff and managing a laboratory. When you complete your training, you'll be ready to apply for a post as a consultant clinical scientist.
Learn more about training to become a consultant clinical scientist