Following the success of our #TestingTesting and #SecretsOfTheLab social media competitions in 2017 and 2018, we are inviting members to get involved in an innovation-themed social media competition for this year's National Pathology Week (4 - 10 November).

We are calling on members and their teams to submit entries on Twitter that showcase their 'everyday innovations' in the lab. Share your ideas for making pathology more efficient in simple, clever, (and in some cases light-hearted) ways, and post a video or photo of your lab's top tips' for your chance to win a restaurant voucher for your team. Entries will be accepted from 4 to 10 November inclusive. Remember to include #LabTopTips in your tweet entries, and please tag us: @RCPath.
We've collected a few examples of #LabTopTip tweets from some of our members to help get the ball rolling and shared them below.
Histopathology trainee, Dr Matthew Clarke, who is based at the Royal Marsden Hospital, shared a top tip to save time and money in a short video post:

Veterinary Anatomic Pathologist, Emma Borkowski from the School of Veterinary Medicine at the University of Surrey used some emojis to bring her #LabTopTip about fibrosis to life: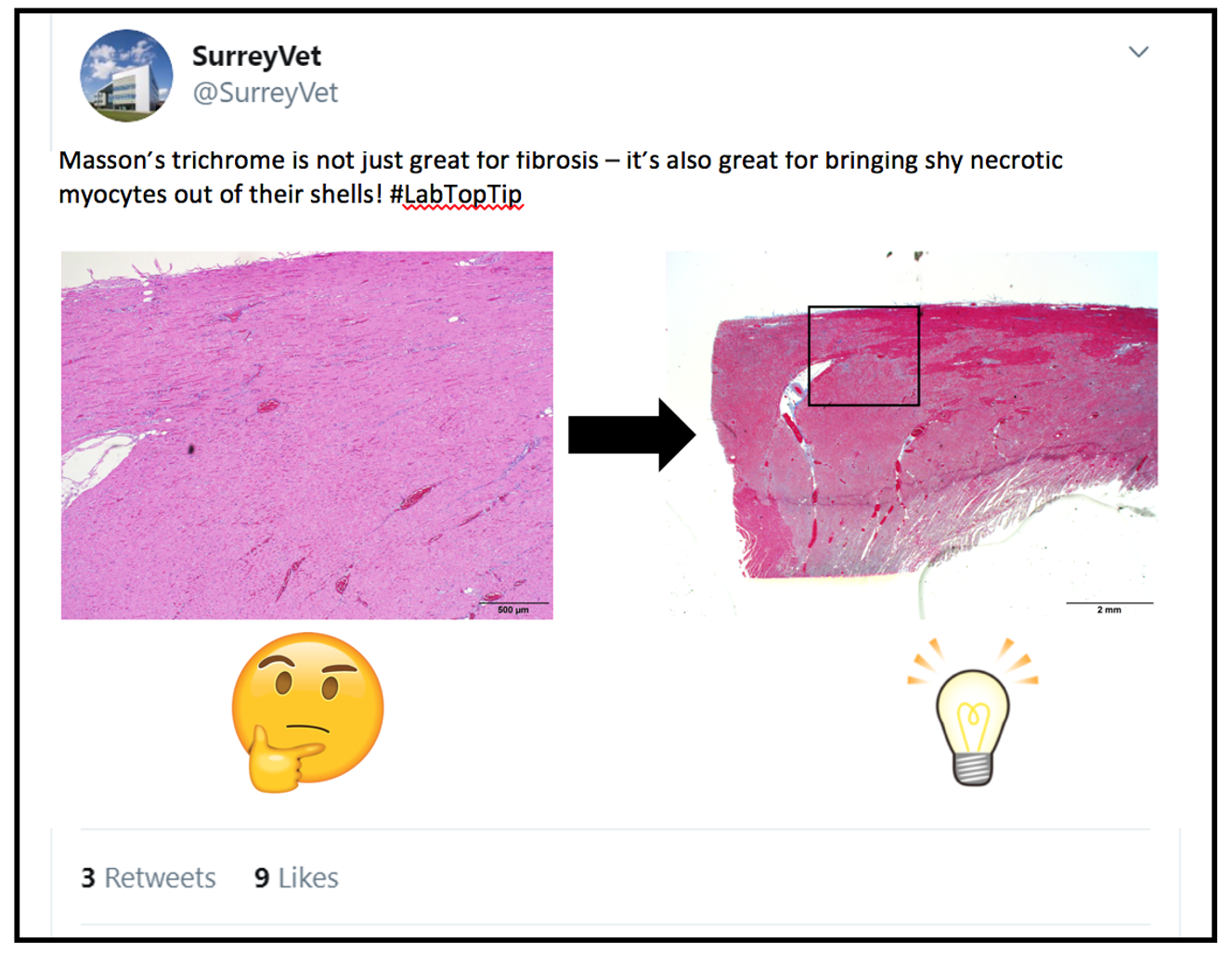 Dr Esther Youd, Consultant histopathologist and Assistant Registrar for the College, got a member of her team involved to create her photo-based post about a #LabTopTip that has the dual benefit of improving safety, and saving space: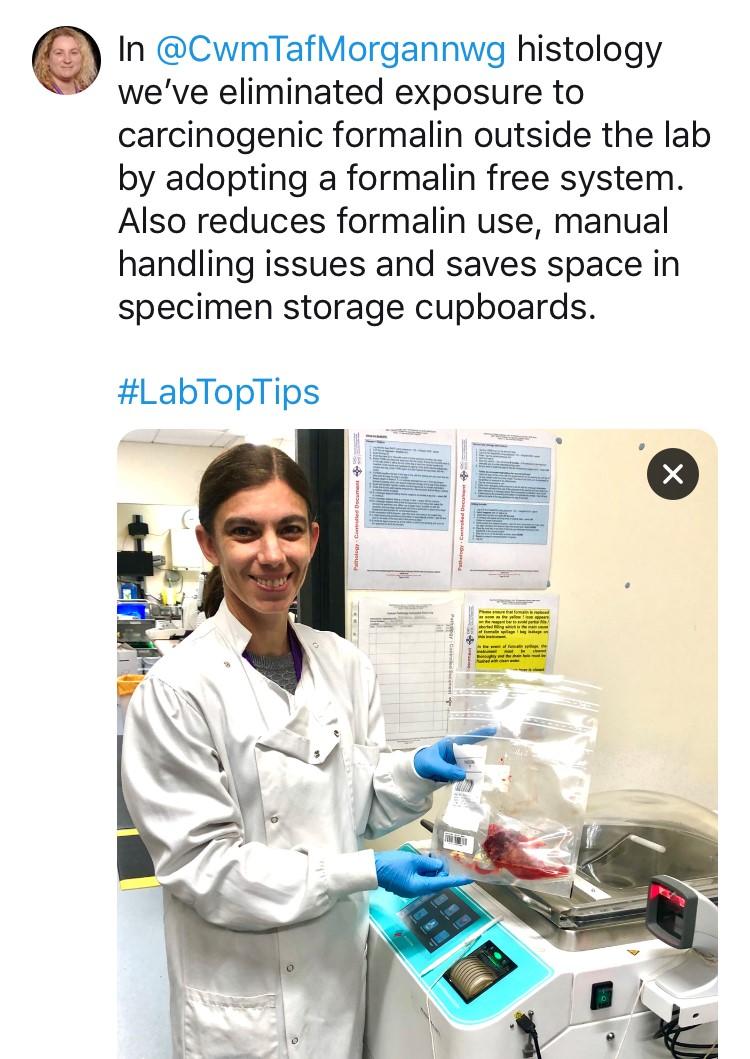 And our final example comes from the College's Vice-President for Communications, Dr Rachael Liebmann, who shared a very handy hint on getting through a heavy workload: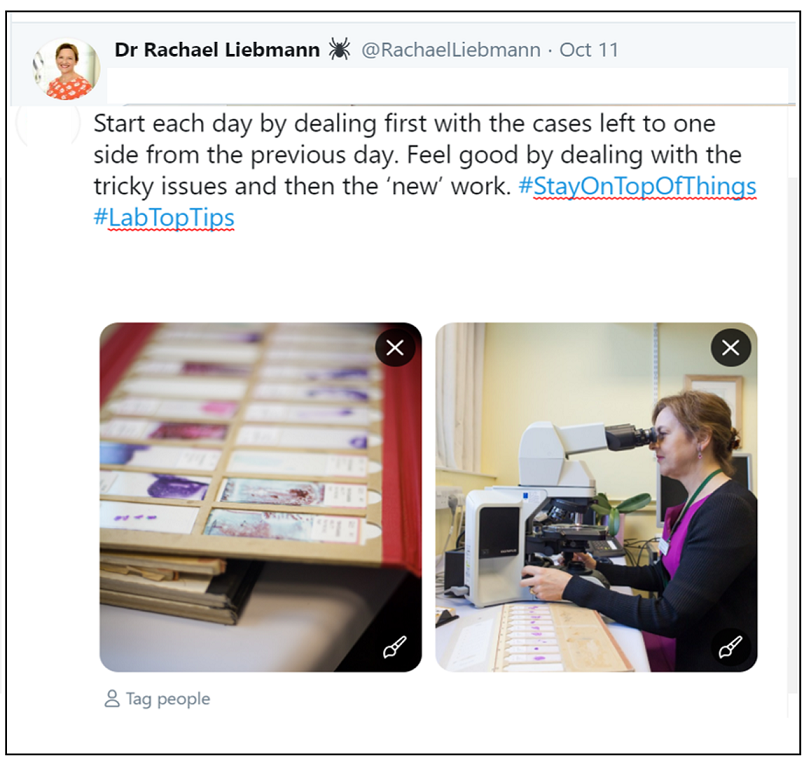 If you have any questions about the competition please email the public engagement team.