Protecting patient safety
Learning from good practice – and from mistakes – is key to making healthcare safer and better.
We are not always systematic in our approach to this, despite good reporting systems, strong governance oversight and dedicated staff. National surveys have shown that this absence of reflective learning is a widespread problem; approximately 75% of healthcare staff saying that they don't regularly get updates on safety issues or get told about best practice outside their own department.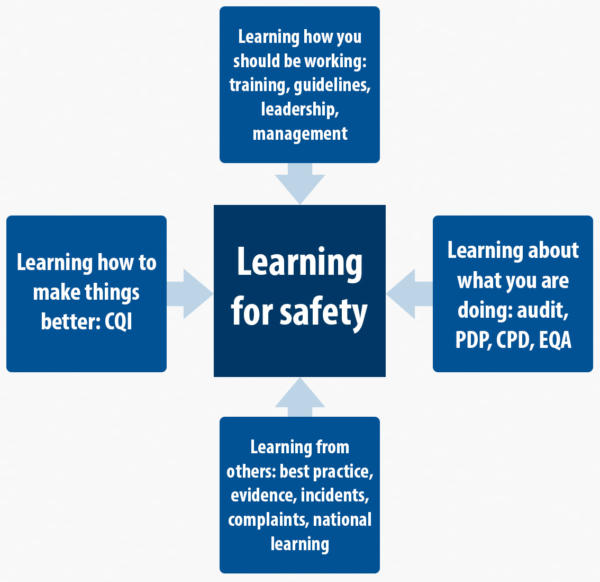 Improving safety and quality in pathology, including integrated learning from mistakes and understanding the role of human factors, is a key priority for the College.