Become a haematologist
Every 14 minutes in the UK, someone is diagnosed with blood cancer or a related disorder. That's almost 38,000 people every year. In each and every case, haematologists play a vital role in the patient's healthcare journey.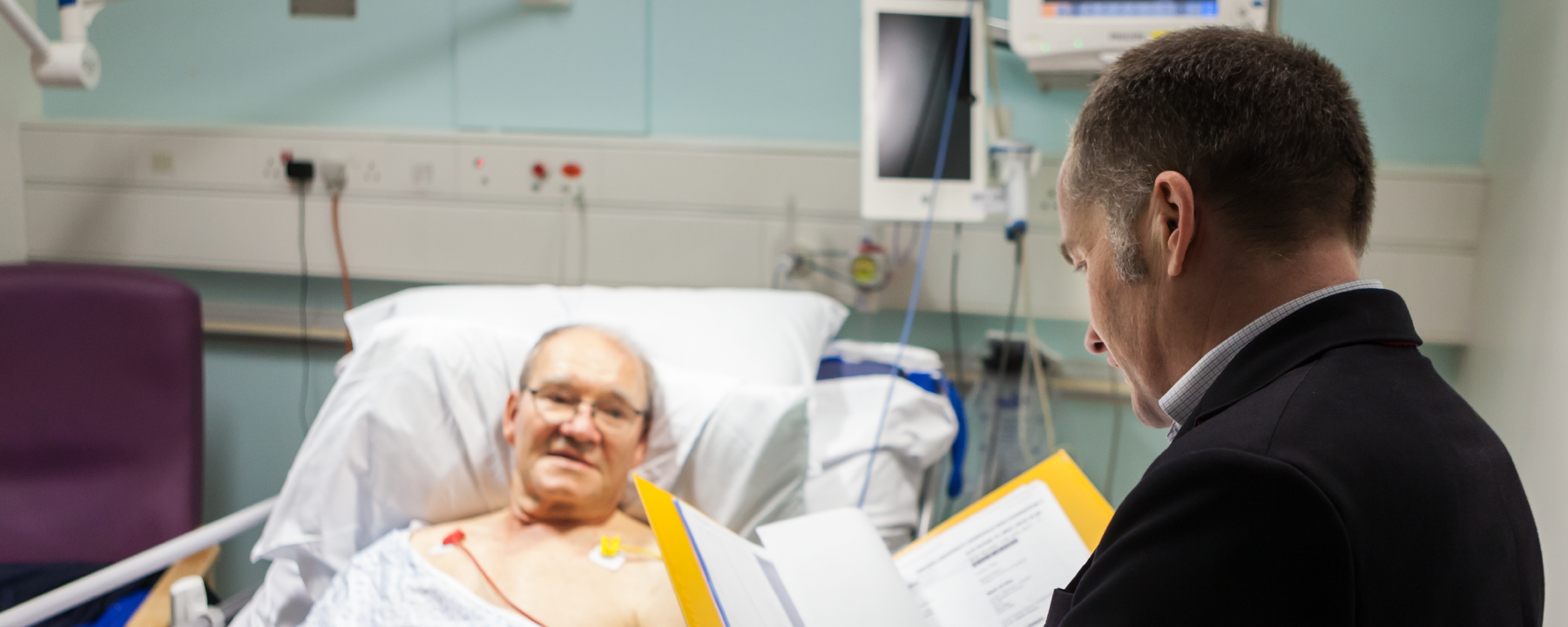 Haematologists are doctors who are experts in blood, including cells already circulating in the blood and those being made in the cell factories of the bone marrow. Many diseases involve blood cells, including anaemias, leukaemias and other bone marrow diseases. Haematologists also deal with abnormalities of the blood coagulation system, such as haemophilia.
Haematologists investigate and treat all these illnesses. They're involved in a patient's care from their first blood test through to diagnosis and treatment. Often, the haematologist who looks after you in the clinic or on the ward will be the same person who has examined your blood or bone marrow under the microscope.
Blood transfusion is an important responsibility of haematologists. Some have expertise in blood and marrow stem cell transplantation to treat a range of life-threatening malignant and non-malignant disorders. Modern genetic testing is also a major feature of all branches of haematology. For example, haematologists' work on leukaemias and blood cancers helps guide decisions for chemotherapy and other treatments.
Because of these varied roles, and its unique split of laboratory work and patient care, haematology can be a challenging but intensely rewarding area of medicine. As well as having their own patients, haematologists are a frequent source of advice for GPs and other hospital specialists.
If you want to hear more from Emma, watch the full interview on our YouTube channel.
What will my working environment be like?
As a haematologist, you'll both diagnose and treat patients yourself – you'll work in wards, clinics, day units and laboratories. Clinically, you'll work with people who have a wide variety of illnesses. In the laboratory, you'll analyse blood and marrow, organise blood transfusion services, interpret results and explain them to other doctors.
As experts in blood health, haematologist work with many different departments and a range of healthcare staff. They're very active in research and many work at the forefront of scientific advancements; for example, by running clinical trials. Many are involved in training a broad range of staff in medicine and science.
What skills will I need?
Flexibility – haematology is very varied from day-to-day – you can get involved in aspects of medicine, surgery, obstetrics, paediatrics and more.
Compassion and empathy – you'll spend most of your time providing direct care to patients who may be very ill.
A broad understanding of medicine – haematologists treat patients who often have complicated medical problems that rely on a broad knowledge of disease.
How will I train?
To become a haematologist, you'll need to complete:
undergraduate training at medical school
the UK Foundation Training Programme or equivalent
Core Medical Training (CMT) or Acute Care Common Stem (ACCS) training
specialty training in haematology.
Learn more about training to be a haematologist.
Explore more careers