Become a paediatric and perinatal pathologist
The work of perinatal and paediatric pathologists has a huge effect on families, providing vital information during the most difficult periods of their lives, such as the loss of a baby or diagnosis of a child with cancer. Although some pathologists specialise in either perinatal or paediatric pathology, most work across both fields – diagnosing diseases and conditions affecting unborn babies through to older children.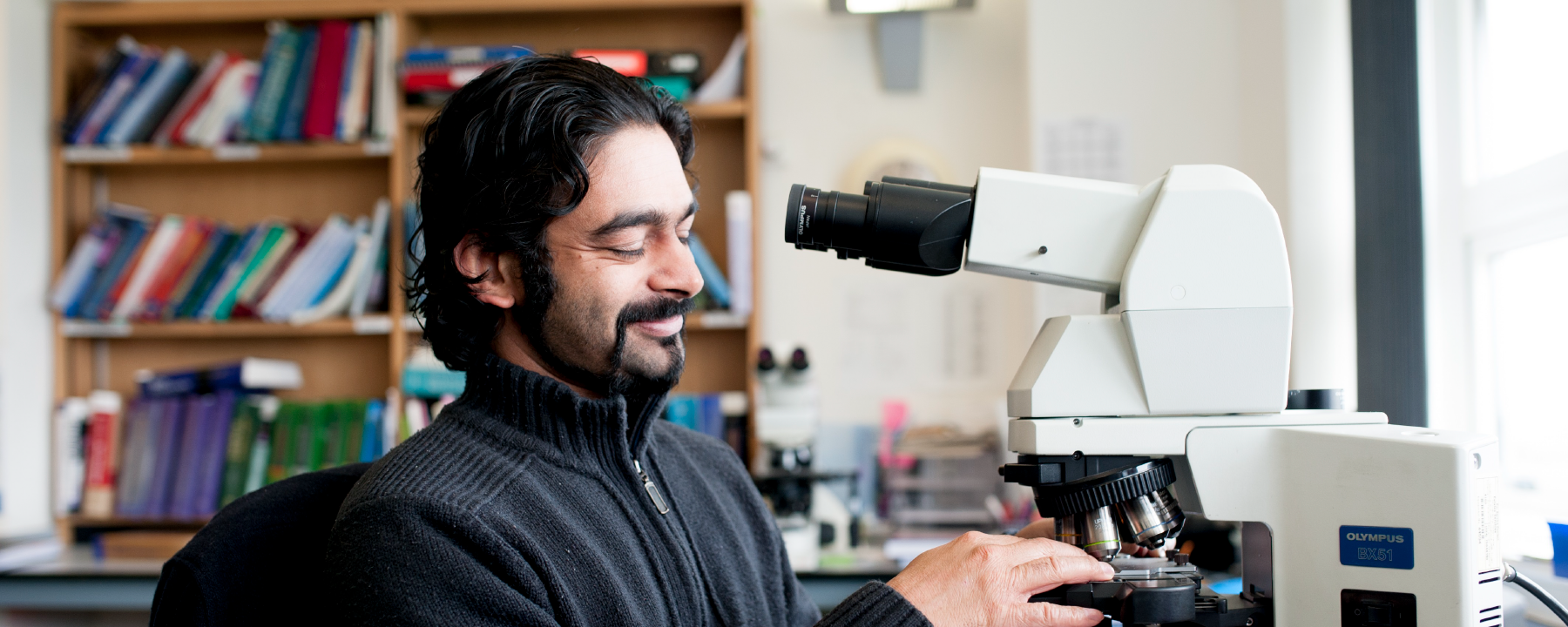 Perinatal pathology includes the study of disorders of the placenta, problems affecting unborn babies' development, and causes of miscarriage, stillbirth and neonatal (newborn) death.
A fundamental part of a perinatal pathologist's role is to conduct autopsies on fetuses, and babies who are stillborn or die shortly after birth. They also carry out autopsies on older babies and children – sometimes to provide information in cases where a child has died under suspicious circumstances.
Paediatric pathologists investigate illnesses affecting children up to 18 years of age. Children present with a different range of conditions from adults, and paediatric pathologists are experts in unique childhood diseases.
They also diagnose types of tumours that mainly affect children, such as Ewing's sarcoma, a type of bone cancer. More children than ever are surviving childhood cancer, partly due to incredible advances in diagnostic techniques pioneered by pathologists.
What will my working environment be like?
As a perinatal or paediatric pathologist, you'll be part of a small specialty with fewer than 70 practitioners in the UK. Some paediatric pathologists are based in children's hospitals, with perinatal work referred to them from surrounding obstetric units, and carried out in a dedicated paediatric mortuary. Others work in general histopathology laboratories and share mortuaries with other specialities.
Pathologists in this area work closely with laboratory staff and mortuary staff, as well as with doctors across many specialties. During your working day, you might spend time in the mortuary, laboratory, reporting at your microscope, and attending multidisciplinary team meetings. You'll also be responsible for teaching trainees, and occasionally may need to attend coroner's court as a witness at an inquest.
What skills will I need?
An enquiring mind – many cases you'll encounter will be very rare, and will need additional reading and research.
A sensitive approach to communication – as on occasion you may need to meet bereaved families to discuss post-mortem findings and their implications.
Meticulous attention to detail – you'll need to be able to spot small and complex changes in human tissue.
How will I train?
To become a perinatal and paediatric pathologist, you'll need to complete:
undergraduate training at medical school
the UK Foundation Training Programme or equivalent
training in histopathology
specialty training in paediatric and perinatal pathology.
Learn more about training to be a perinatal or paediatric pathologist.
Explore more careers