Throughout 2022, we delivered a programme of diverse events, activities and a podcast series, for members and the public. Some of the highlights included: virtual cycle, run and walking challenges; a classical concert in Liverpool; named lectures covering a broad range of pathology topics in all nations; a UK tour of Suzy Lishman's 'Living Autopsy' lecture; a public outreach event in Welsh at the National Eisteddfod; a fun walk along the Wales coastal path; and a Pet Portrait Photo Competition. These were all in addition to the College's usual events – book clubs, and essay, science communication and art competitions – all branded under the main theme of the year 'Pathology at the heart of your health'.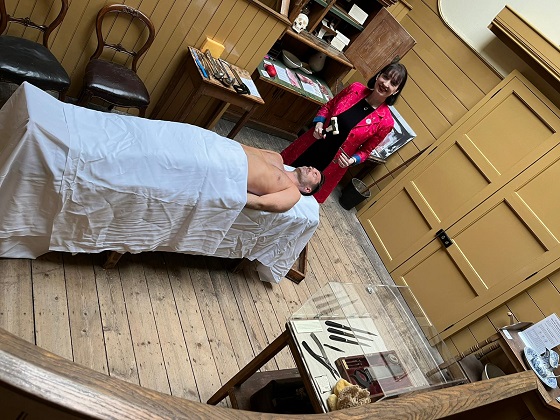 Members were encouraged to celebrate the Diamond Jubilee with their own events and the College provided activity ideas, materials and resources on the website, and via the Public Engagement team.

Read more about the highlights below. A longer round-up article will be featured in the January edition of The Bulletin, published at the end of this month.
Cycle rides and walks
To kick off the Diamond Jubilee celebrations, the College organised three three-month virtual challenges, which started in March. Led by Vice President for Communications, Professor Sarah Coupland, the virtual challenges were followed by a Lands' End to John O'Groats cycling challenge in September, which raised over £35,000 for Cancer Research UK. Read the news post about when Professor Coupland and Professor Mike Osborn presented the cheque to CRUK.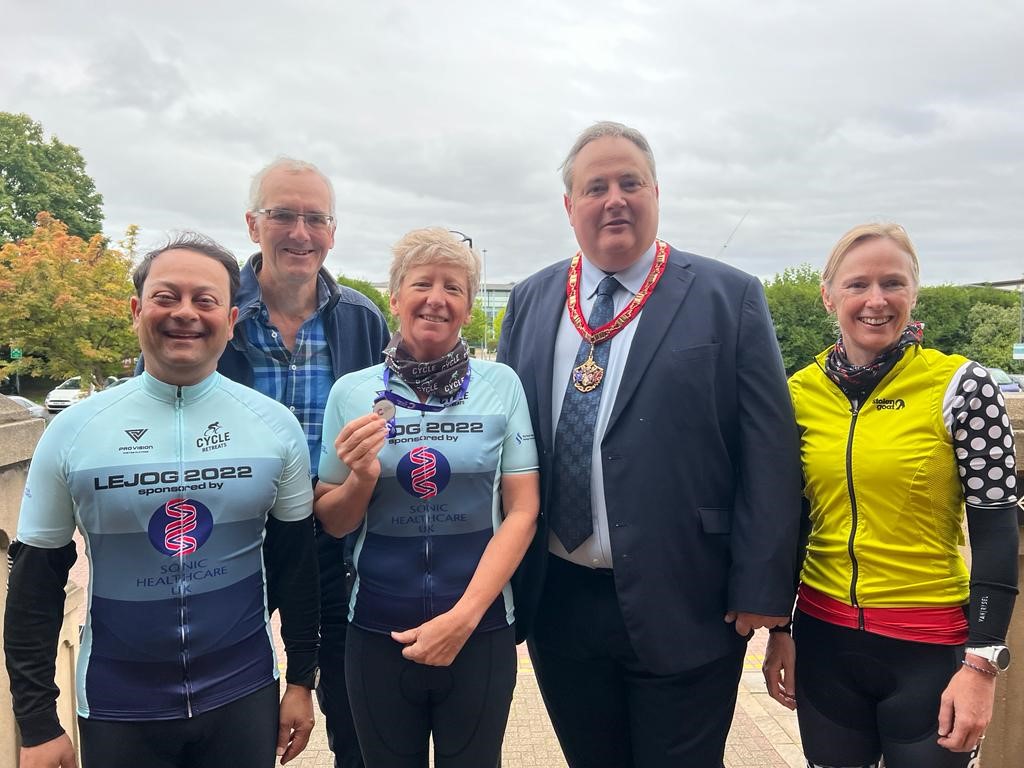 A Wales Coastal Path Walk took place in July led by the Chair of the College's Wales Regional Council Dr Jonathan Kell who invited College members to take part in sections of the walk. Professor Mike Osborn and local dignitaries and parliamentarians joined part of the walk too.
Classical concert at Liverpool Philharmonic Hall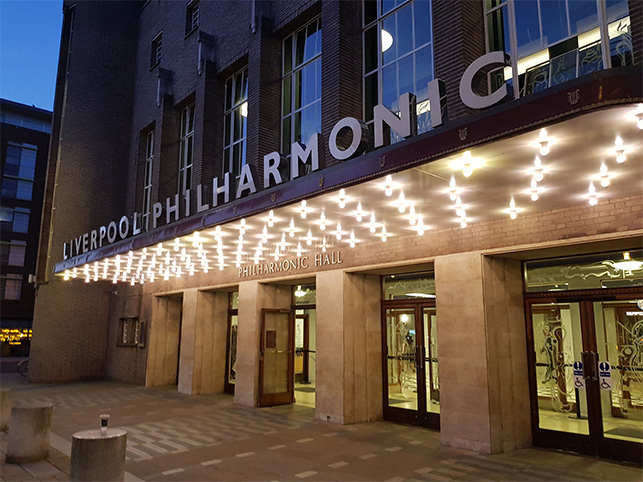 On 28 May a special classical music concert took place at Liverpool Philharmonic Hall to mark our Diamond Jubilee. It was conducted by Chief Conductor, Domingo Hindoyan, and the programme included Rachmaninov's Second Piano Concerto, played sensationally on the piano by Sergei Babayan. Three sets of two tickets were made available in a free draw for College members. The event was attended by Professor Mike Osborn and Professor Sarah Coupland, as well as our winners Dr Rachel Taggart, Dr Preethi Joseph and Dr Lisa Robinson.
National Pathology Week 2022
Last year National Pathology Week (NPW) moved from its usual November date to 20–26 June to coincide with the official 60th anniversary of the College – 21 June. In future, NPW will continue to be organised in June.
For NPW 2022, College-led events included a panel discussion – 'Pathology: past, present and future', pathology quizzes for undergraduates, and a family art-science event led by science-based artist Dr Lizzie Burns. College members and supporters were encouraged to run their own events in their local area using our range of resources.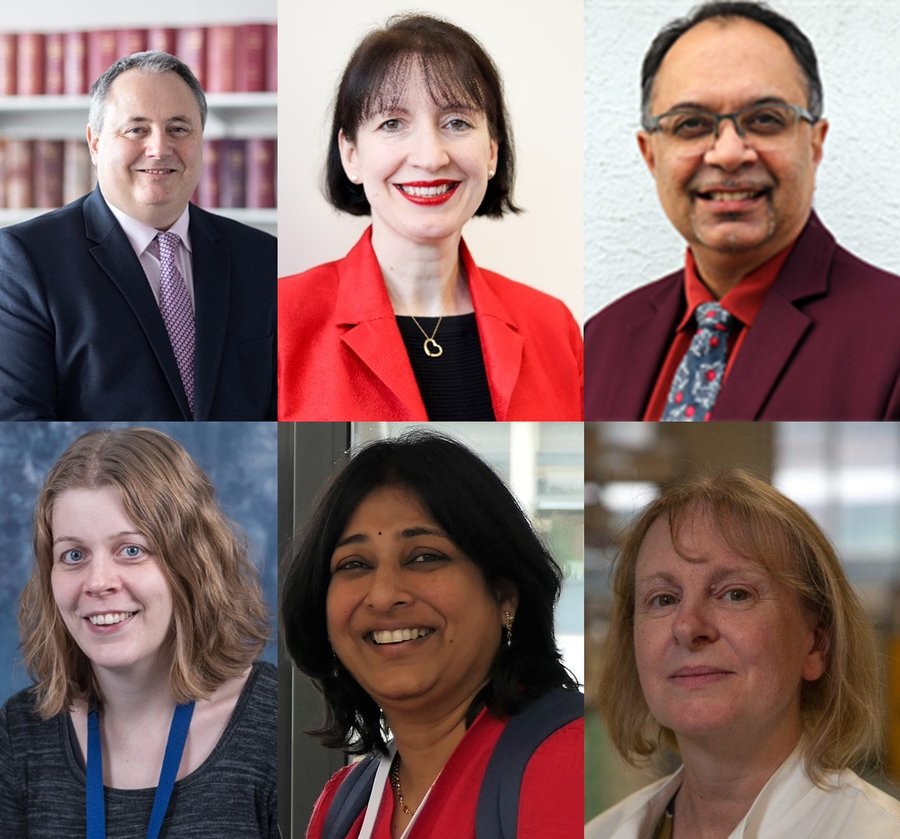 Open Day
The College's Open Day on 8 September was a resounding success with 65 secondary school students taking part in member-led activities at Alie Street. The purpose of the Open Day was to use our 60th anniversary to inspire and inform local young people about pathology and pathology careers. It provided a great opportunity for College members to communicate to young people their work and its importance to health.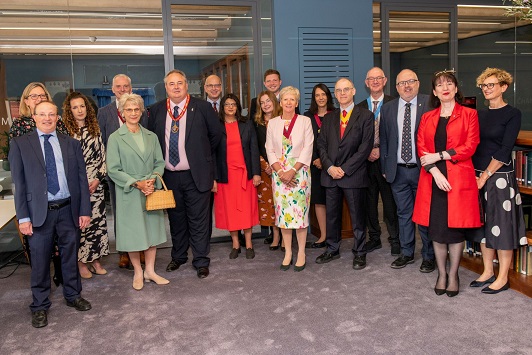 The proceedings of the Open Day started with the arrival of Her Royal Highness, Birgitte Eva van Deurs Henriksen, Duchess of Gloucester, and Mr Leslie Morgan, OBE Deputy Lord Lieutenant for Tower Hamlets. The Duchess unveiled a plaque to commemorate the College's 60th anniversary, before meeting pupils and their teachers and attending the 'Living Autopsy' session with Dr Suzy Lishman.
Throughout the afternoon interactive activities were run by members from different specialties, including haematology, chemical pathology, histocompatibility and immunogenetics, and veterinary pathology. The activities included everything from interactive quizzes, role play and microscopy, to art and science.
The College Open day was kindly sponsored by Sonic Healthcare UK, Aiforia, Sectra, Smart in Media, Agilent, Pathological Society and 3D LifePrints. Lab Tests Online also attended.
Other events and activities
There were a wide range of other events and activities run to celebrate our Diamond Jubilee. A summary is below and a more in-depth account of each will be included in the Diamond Jubilee round-up article in the January Bulletin.
During 2022, many of the College's named lectures were held in celebration of the Diamond Jubilee. This included the Foundation Lecture, delivered by College Fellow, and former Deputy Chief Medical Officer of England, Professor Sir Jonathan Van-Tam on 21 June. The recording is available on the College website. In addition to named lectures there were also a number of other lecture events held around the UK to mark the Diamond Jubilee. Our named lecture series was kindly sponsored by Aiforia Technologies.
RCPath book club – Two Book Club events were held as part of the Diamond Jubilee series of events. The first explored key themes and ideas explored in Professor Heidi J Larson's book, Stuck: How Vaccine Rumours Start – and Why They Don't Go Away and the second addressed The Secret Body: How the New Science of the Human Body Is Changing the Way We Live by Professor Daniel M Davis. All book club discussions from 2020 to 2022 have been recorded, and are available on the website for on-demand viewing.
Competitions - Each year the College runs competitions for students, the public and pathologists and this year's competitions were themed around the 60th anniversary. Find out more on our Competitions pages.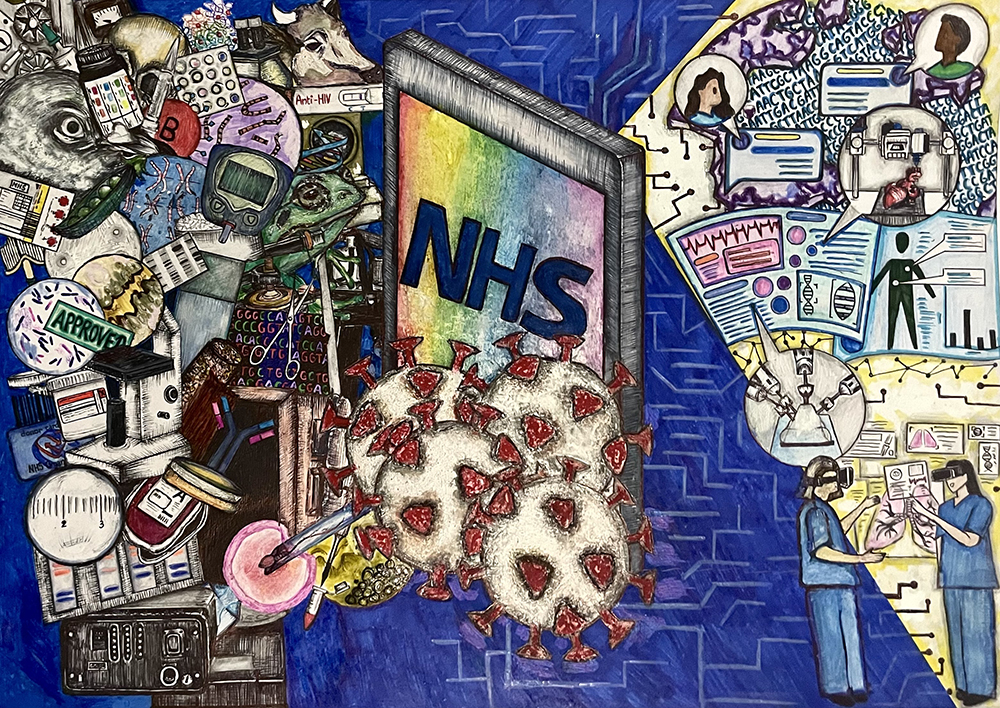 MELISSA bus - The College worked in partnership with three schools in the North East of England, the Social Mobility Foundation and MELISSA bus to take part in Diamond Jubilee events aimed at secondary school students. Read our news post about these lively events.
Living Autopsy events - Conceived and created by consultant histopathologist Dr Suzy Lishman, the seven Living Autopsy events took place across six locations in the UK. These were mostly delivered as a live audience-based lecture presented by Dr Lishman with a model playing a 'dead body'. They took the audience through the process of a post-mortem examination, demonstrating the role of each instrument during the procedure. The format of these lectures was also adapted by other pathologists and delivered across the UK to medical students and secondary schools. The Living Autopsy series was sponsored by The Pathological Society.
Pathologists in Profile podcast series - To celebrate inspiring pathologists working across the 17 different specialties, the College launched its podcast series 'Pathologists in Profile' at the start of 2022 with an episode each month throughout the year. The series was sponsored by Cirdan. All episodes from across the year are available to listen to on the College website.
Special Bulletin issues - The four Bulletin issues of 2022 reflected the celebratory feel of the year, centring on the people and specialties of pathology and ending on our 200th issue. We are grateful to everyone who contributed, and all Bulletin issues are available on the website.
60 at 60 – People in pathology We developed the 60 at 60 webpage to celebrate some of those people who have contributed in many different ways towards the delivery of high-quality services, research and innovation together with education and training. We will continue to add to this page throughout 2023.
Thank you
We would like to thank everyone who took part in the celebrations and made this such a memorable year. We would like to thank the College staff, who have gone to great efforts to make the Diamond Jubilee a success. We couldn't have done it without you all!
Tim Dindjer
Public Engagement Manager during 2022 (maternity cover)
Professor Sarah Coupland
Vice President for Communications