This was partially due to the College move happening so imminently, but also because we felt that giving resources and guidance to members to put on their own events is something that would be really empowering. Below are a few highlights from the week.
Grant-funded member events
A diverse array of inspiring events were run by members, many of which were funded by our Public Engagement Innovation Grant scheme. This included 'Science Secrets of the Hospital Lab', run by Rebecca Wright, lecturer in the School of Pharmacy and Life Sciences at Robert Gordon University, which brought secondary school students from some far-flung areas of Aberdeenshire into the university labs to take part in a range of experiments as they worked to solve a clinical scenario.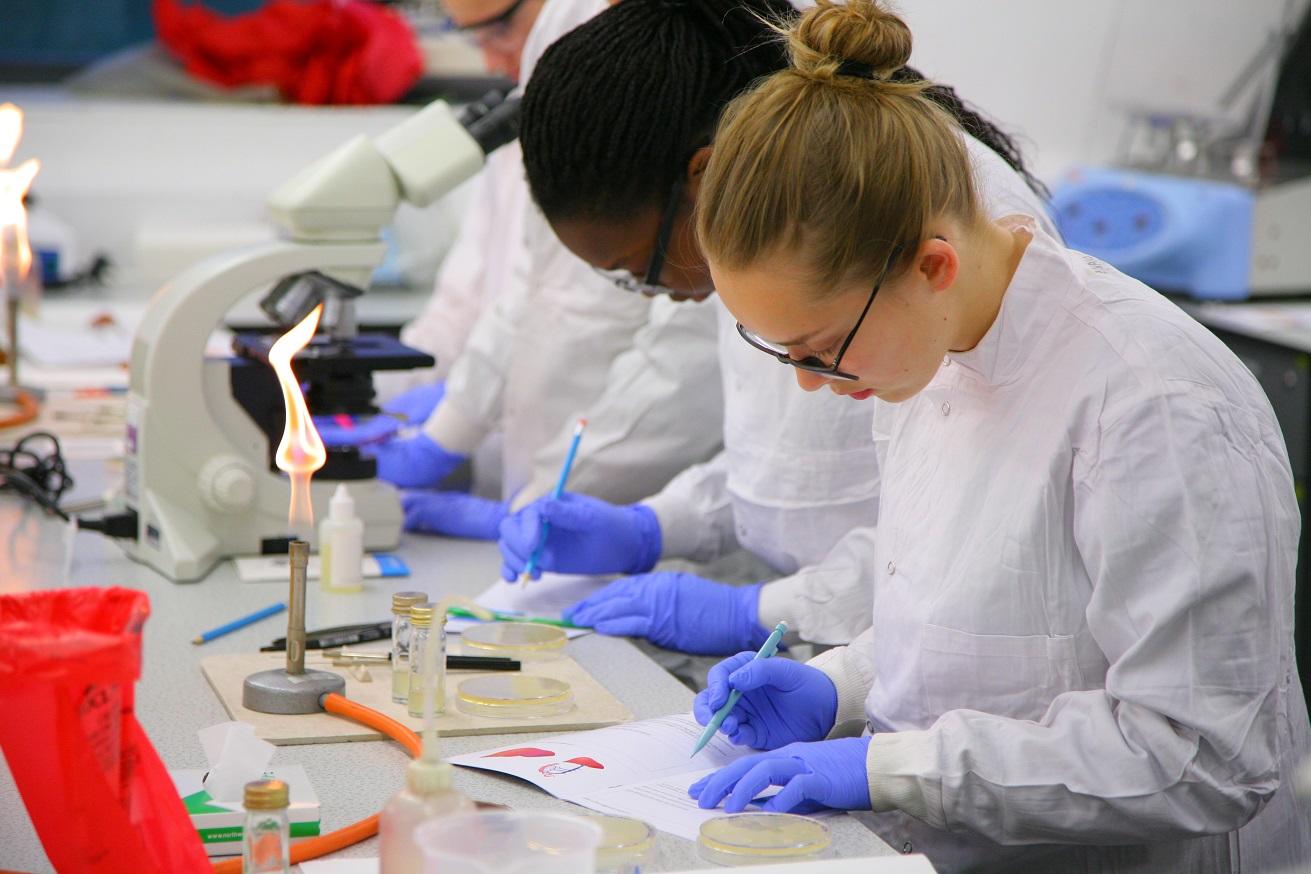 Also funded by our grant scheme, an innovative project led by clinical scientists in collaboration with a playwright, actors and patients at Great Ormond Street Hospital, 'Remember Remember' was an entertaining piece of theatre put on at the hospital on the Friday of NPW, with a film of the play also produced to show patients who were too unwell to leave the ward.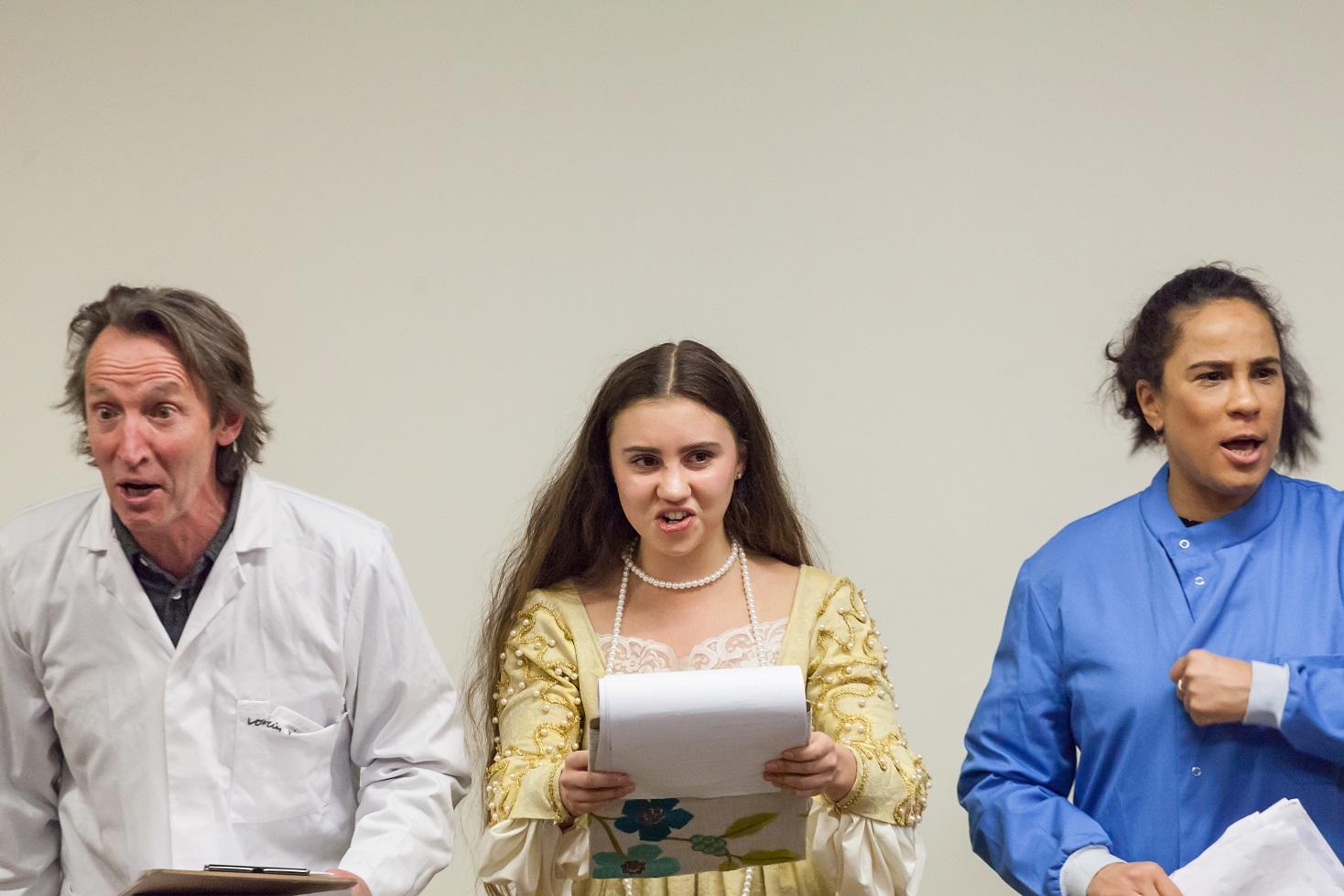 To round off our year of celebrating the 70th anniversary of the NHS, Fellows Dr Angharad Davies and Dr Esther Youd delivered two 'NHS70 Birthday Tea Parties' for NPW, one for families at Swansea Science Festival, and the other for adults at Swansea's Taliesin Arts Centre.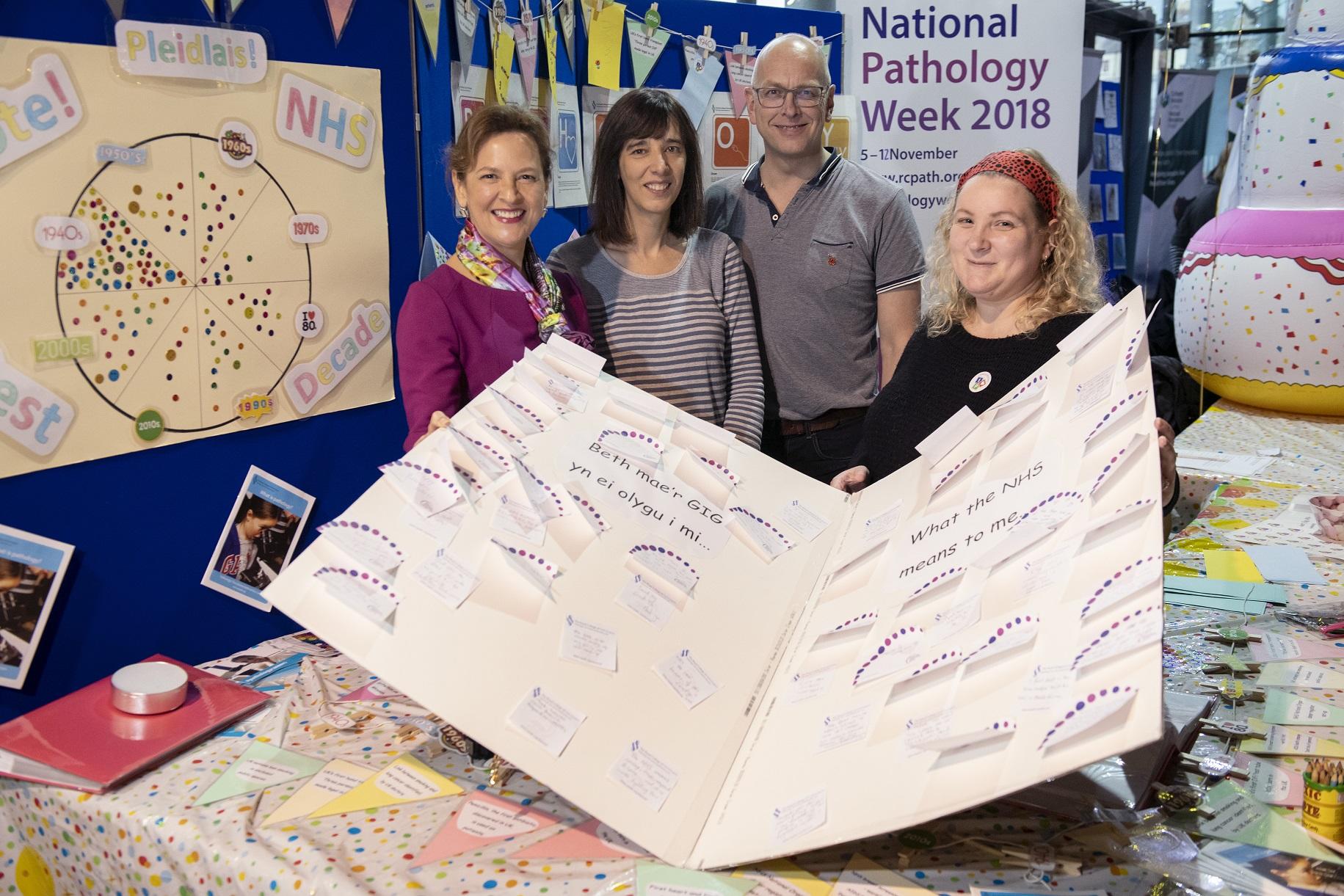 Other ways we helped members
We created video guides demonstrating how to put on some of our popular events, such as the Living Autopsy and Your Body Your Consent resources. Your Body Your Consent is a workshop that the College have tried-and-tested with fabulous results in engaging students in pathology. It was also fantastic to see members running their own Living Autopsies across the country, capturing the fascination of the world of anatomy, while also reminding the audience of the great respect that pathologists have when carrying out post-mortems.
Bit late to the #NationalPathologyWeek party but had a great time doing my community #LivingAutopsy last night. So easy to put together thanks to the videos from @ilovepathology @RCPath. Public engagement is great reminder of what a fab career #pathology is pic.twitter.com/51fIJI1Tqb

— Lorna Cottrell (@cottrell_lorna) November 13, 2018
We created a pathology pub quiz which was a light-hearted way to get undergraduates interested in pathology. This resource was visited 530 times online and we were thrilled to see it managed to make it all the way to China!
#PathologyWeek #NationalPathologyWeek @IBMScience @RCPath @SiChuanUniv This is pathology pub quiz take place in China. Medical students from West China Medical Center, Sichuan University are answering questions and feeling great pic.twitter.com/td2I17HGxS

— Herogift (@IvanShi2710) November 9, 2018
Social media
Our 'what is a pathologist' animation reached 48,000 people across social media channels, with 10,000 views on Facebook alone.
We had several entries for our '#SecretsOfTheLab' competition – and you can find out who won in our blog!
Not our slides but it is truly amazing what you can see under a microscope!! @MusgrovePark we view over 144,000 slides per year in histopathology #secretsofthelab #pathologyweek @RCPath pic.twitter.com/edehNX6fCM

— Helen Parsons (@HelenParsons_1) 6 November 2018
As part of our focus on pathology careers for 2018, four video interviews with consultants from different specialties were launched during NPW 2018. They've been hugely popular, and widely shared on social media. Many thanks to those consultants involved in creating them.
In fact, all of our social media efforts saw a huge spike when comparing last year to this one. We've created a small infographic to show how our reach is growing, helping to communicate to the general public what pathologists do, as well as engaging our members in our annual national awareness week.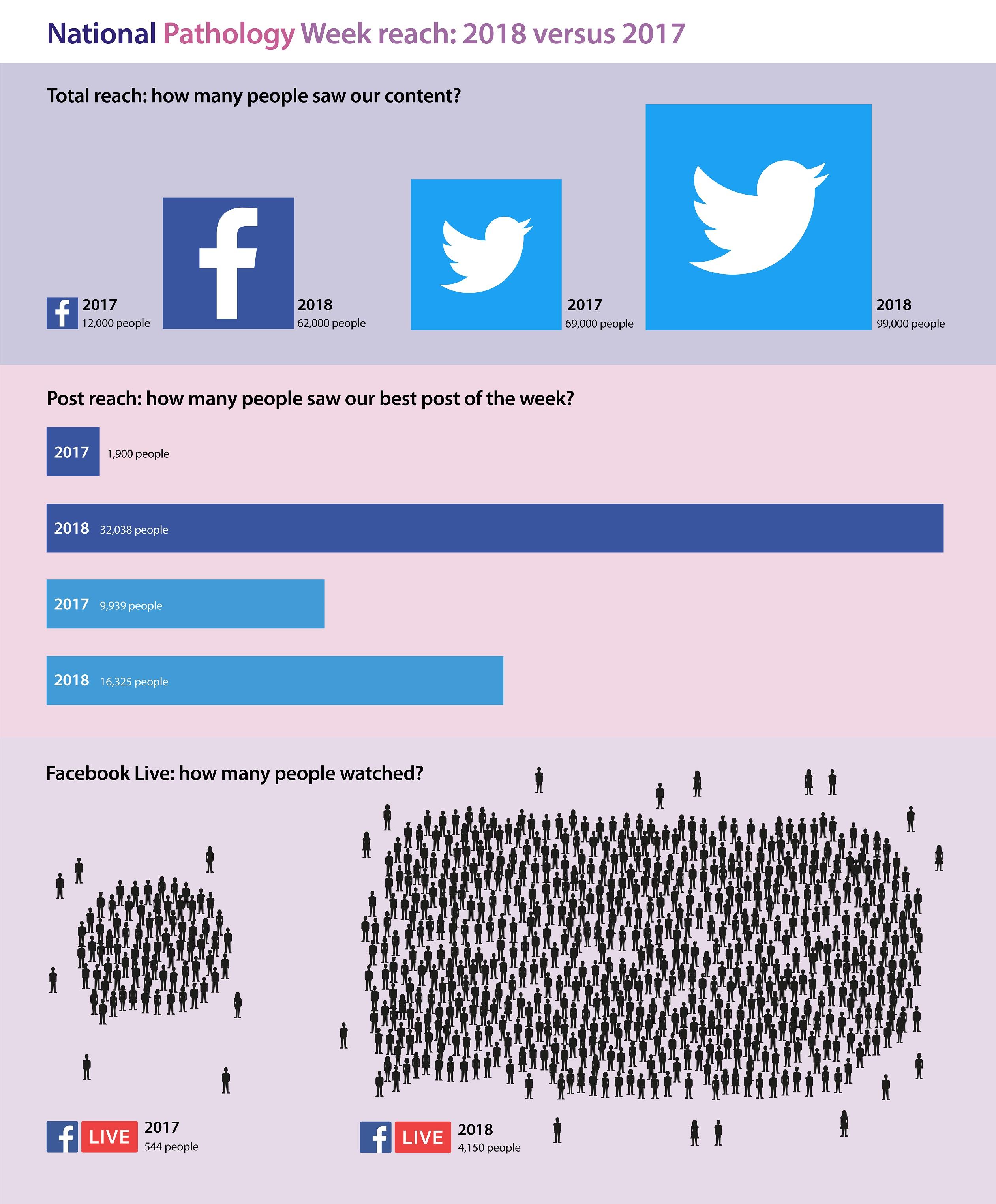 A few of our own events
'On the Thursday of NPW the College ran a collaborative public lecture event with the team at Centre of the Cell. Professor John Oxford presented 'Hidden Enemies: What was the real killer of World War 1?' at Queen Mary, University of London, with over 100 people attending. A great storyteller, Professor Oxford gave a fascinating account of how the flu pandemic of 1918 claimed more lives than the Great War, using some really amazing primary source evidence, from both historical and medical archives, to bring to life what happened.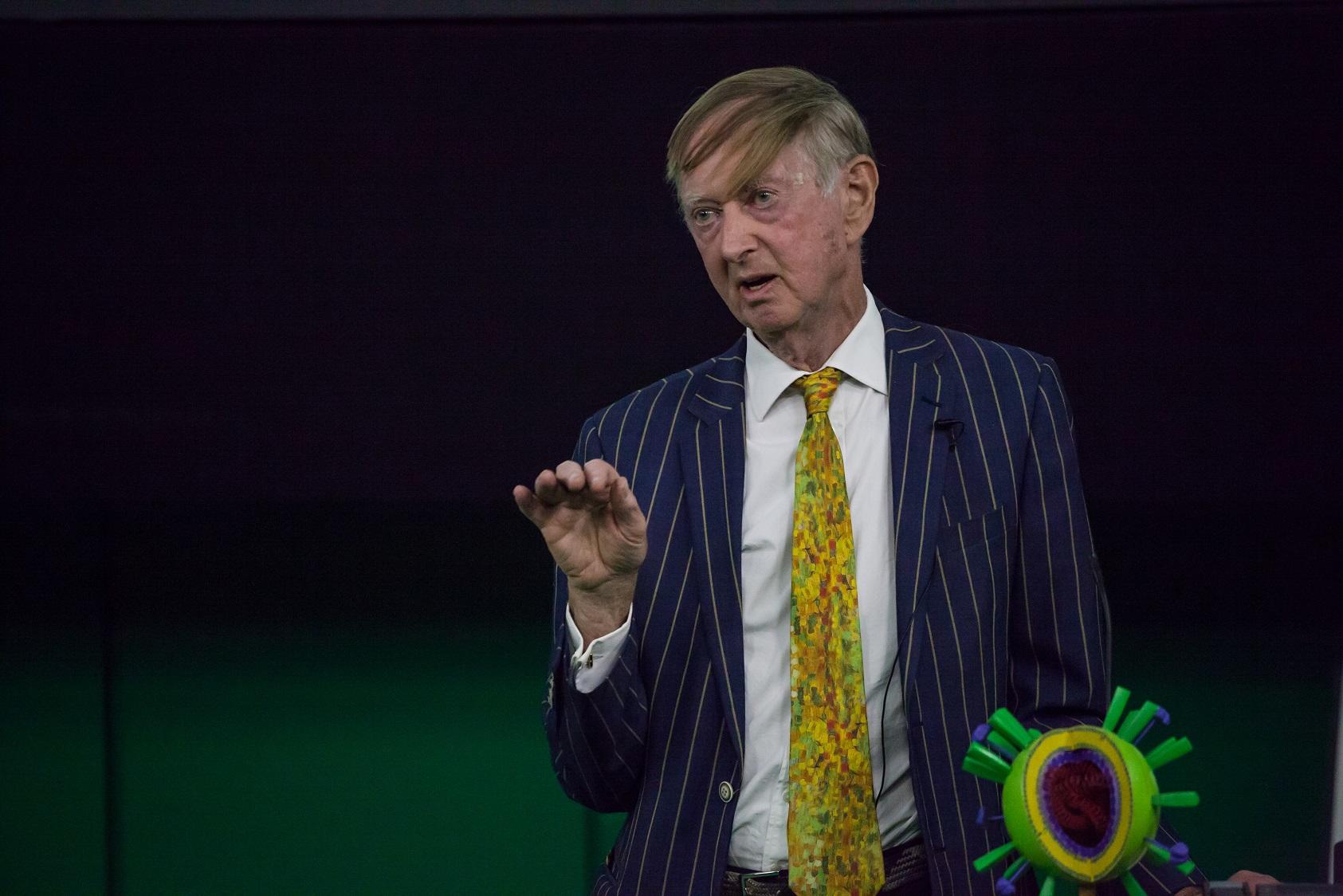 Careers and Ideas: Integrating medicine and scientific research consisted of a day of talks and networking for medical and biomedical undergraduates. The idea for the day was inspired by Professor Mark Wilkinson who saw the need to promote pathology as a "team sport" between both science and medicine. Attendees have since commented on how useful they found speaking to inspiring people working in the profession. We thank all twenty-two pathologist and scientists members and those in the profession who spoke and gave fantastic advice at this event.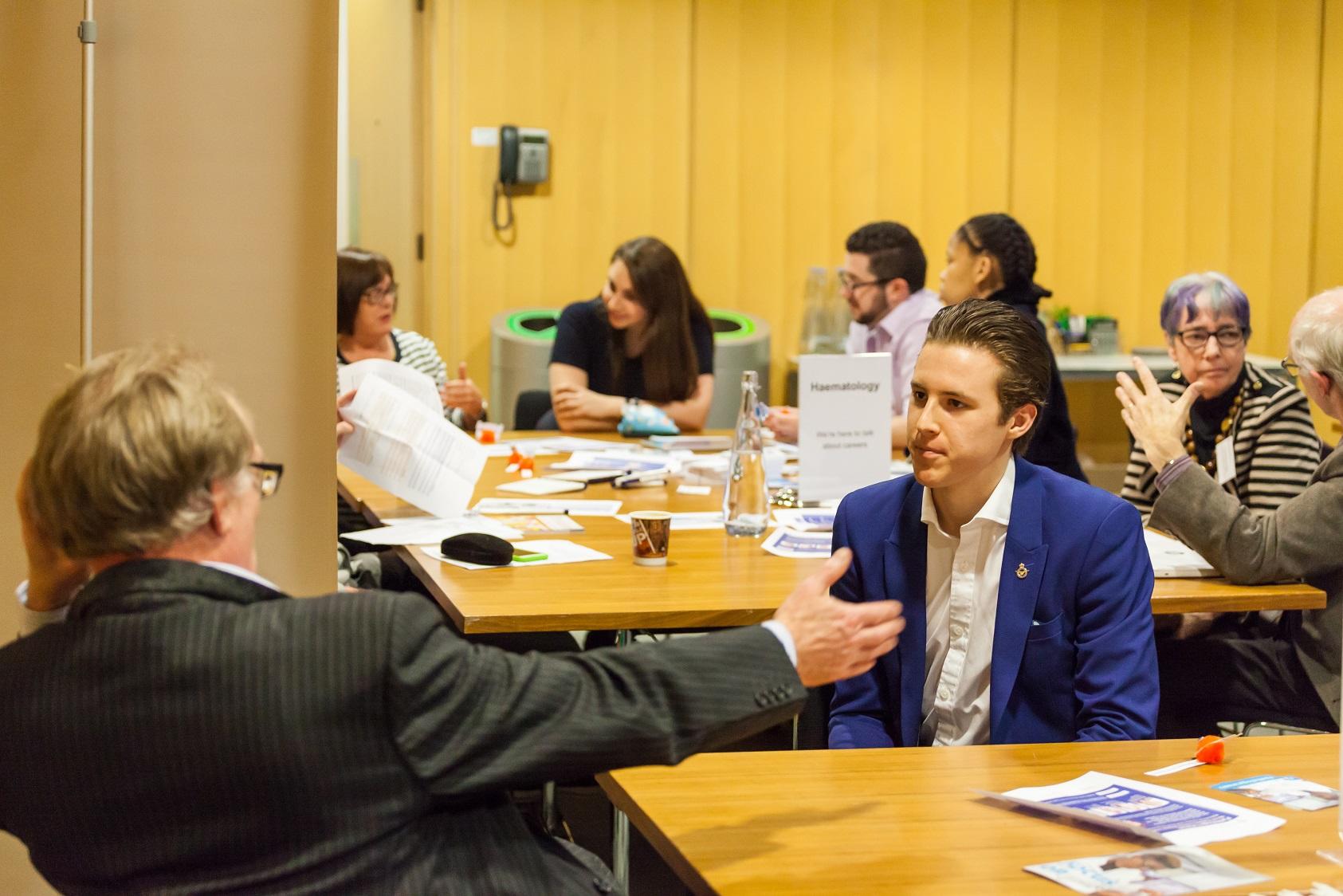 We broadcast a pathology careers talk by retired haematologist, Dr Lorna Williamson, live on our Facebook page during NPW to engage online audiences, particularly school students and undergraduates.
Thank you
We'd like to say a huge thank you to everyone who ran an event, gave out a leaflet, wrote a social media post, shared our content or contributed in any other way to National Pathology Week. We had a lot of fun, and we hope we're a step closer to helping pathologists be recognised not only by the general public, but also the whole of the medical profession, for the amazing work that they do every day to prevent, diagnose and treat disease.