This year's National Pathology Week (NPW) offers a fantastic opportunity for members to share their work with diverse audiences between 2 and 8 November. We're taking all College-led events online and you can find out how to attend or contribute to these on the NPW page.
Run your own event!
We're also providing lots of support for members who would like to run their own NPW activities and events. If you are organising something (online or otherwise), please register your event with us so we can help promote it and send you an exclusive 'organiser's goody bag'. We're constantly adding to our resources for event organisers; you can download NPW logos and evaluation guidelines, and from next week we will be adding a new guide for how to run successful online events. If you're tweeting about your event please remember to tag us and to include #pathologyweek.
We've also added some new heart-related art-science resources to our wide range of online activity guides to help organisers explore heart health with public audiences.
College-led online events
National Pathology Week 2020 kicks off with a special 'Meet the Presidents' event on 2 November. Open to all, the event involves both our President and President-elect who will be discussing why pathology is 'at the heart of healthcare' and taking your questions. Members and anyone interested in attending can book their free place here.
Other highlights in the College-led programme include:
A pathology-themed virtual book group event involving an expert panel, and the author of our selected book, The Pandemic Century: A History of Global Contagion from the Spanish Flu to Covid-19, on 3 November.
An online origami workshop on 7 November where scientist-turned-artist, Dr Lizzie Burns, will show you how to fold a 'beating heart' out of paper. Attendees will also hear from a pathologist about how the heart works and what can go wrong.
Bookings will open for these early next week so keep an eye on our website and social media channels.
Please also help promote our virtual pub quizzes for medical and biomedical science undergraduates and veterinary science undergraduates by sharing the event links with any students you know!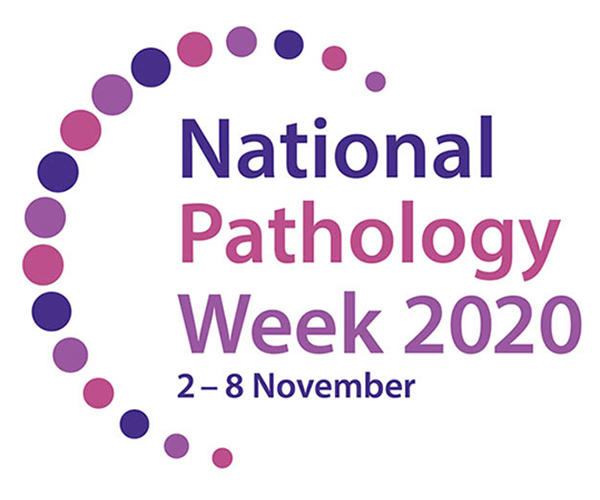 Watch this space
Later this month we will be announcing two exciting social media competitions for members to take part in. Get thinking about what 'Pathology: at the heart of healthcare' means to you as there will be prizes up for grabs for the best photographic interpretation of our theme!
If you'd like to discuss any ideas or need some advice get in touch with the public engagement team.