With only a month to go, the College is buzzing with activity as we get ready for our big annual celebration of pathology.
This year, we're focusing on careers and asking our members to help us inspire and excite young science-savvy students to pick pathology. We're also encouraging everyone to share their favourite fascinating facts about their specialty, to help demystify prevention, diagnosis and treatment for members of the public.
We know it's often hard to make time for volunteering around a busy schedule, so here you'll find a number of actions and activities that you can do with limited time and resources. If you're someone who's keen to take on more, we've also got guidance on running your own event or giving a careers talk.
Whatever you can do this National Pathology Week – big or small – you'll be playing an important role in helping students and the wider public understand the vital work pathologists do.
No time at all
Share our careers content
Earlier this year, we launched a raft of exciting new careers content, featuring detailed information about the range of career paths in pathology and 'day in the life' interviews with doctors and scientists. Take a few seconds to share a link to rcpath.org/careers – on social media or by email – to help spread the word on the diverse careers available in pathology. If you're a regular Tweeter, why not share a bit more about why you love working in your specialty using the hashtag #pathologycareers? We'll also have a new series of careers interviews with recently-qualified pathologists landing during NPW, so keep your eyes peeled for those too!
Tell us your #Secretsofthelab
During National Pathology Week itself, we'll be asking you to enter our competition sharing your favourite #secretsofthelab on Twitter and Instagram. All you need to do is take a picture or a short video, share it using the hashtag #secretsofthelab and tell us your favourite fascinating fact about your specialty. We're looking to shine a light on the most curious and surprising aspects of disease and diagnosis – and the best post, judged by our panel of secondary school students, will win its creator a £100 restaurant voucher!
Here's an example from Dr Matthew Clarke, histopathology trainee and PhD research student at the Institute of Cancer Research (ICR)/Royal Marsden: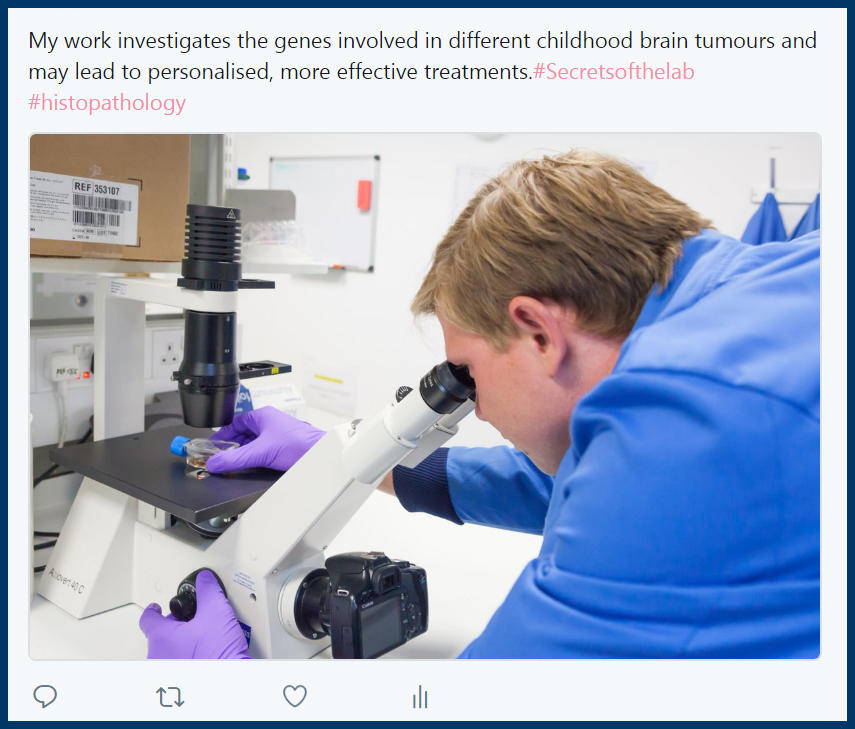 And another from the College...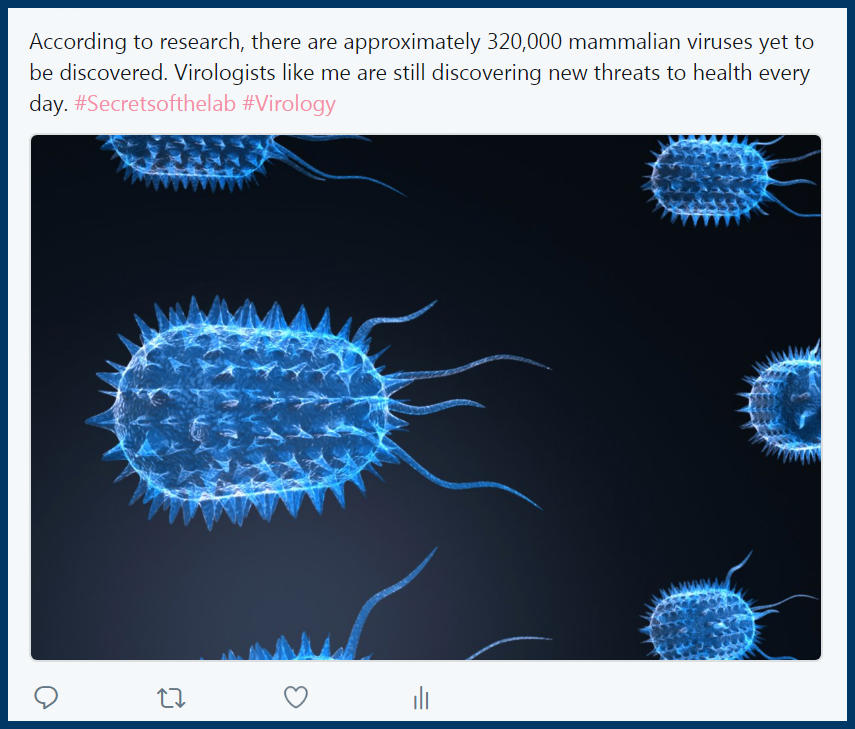 A little time…
Do a mini-screening of a pathology video
Got a staff meeting coming up – or a lecture with undergraduates? Our new series of videos follow the journey of various samples from the laboratory through to diagnosis. Why not screen a video and start a conversation about pathology and patient care?
Go postering
A quick and colourful way to show the importance of pathology is by putting up posters around your place of work. We've got lots to choose from – they explain what pathologists do, explore the causes of specific diseases and demystify certain tests and screening processes. Visit our posters page to view and download all the designs.
Loads of time!
Run your own event
Running an event is easier than you think and there's no need to start from scratch. Whether you'd like to set up a stand in your hospital, or take an interactive activity into a local community venue or shopping centre, we have detailed guidance on planning, running and evaluating your event. You can also request College marketing materials – like flyers, leaflets, posters and even fuzzy bugs – to help you engage your chosen audience.
As part of NPW, we're also launching a new series of video guides on how to deliver two pathology-themed events – a virtual autopsy and a workshop for sixth formers on 'Your Body, Your Consent'. Keep your eyes on our social channels for updates.
Speak at a school
We know the single best way to get young people excited about pathology is to have them meet a real-life pathologist, so this year, we're encouraging our members to reach out to local schools to give a careers talk.
If you haven't spoken in a school before, don't worry. Our blog on schools visits covers everything you need to know – and we have presentations and curriculum-linked activities to help you plan.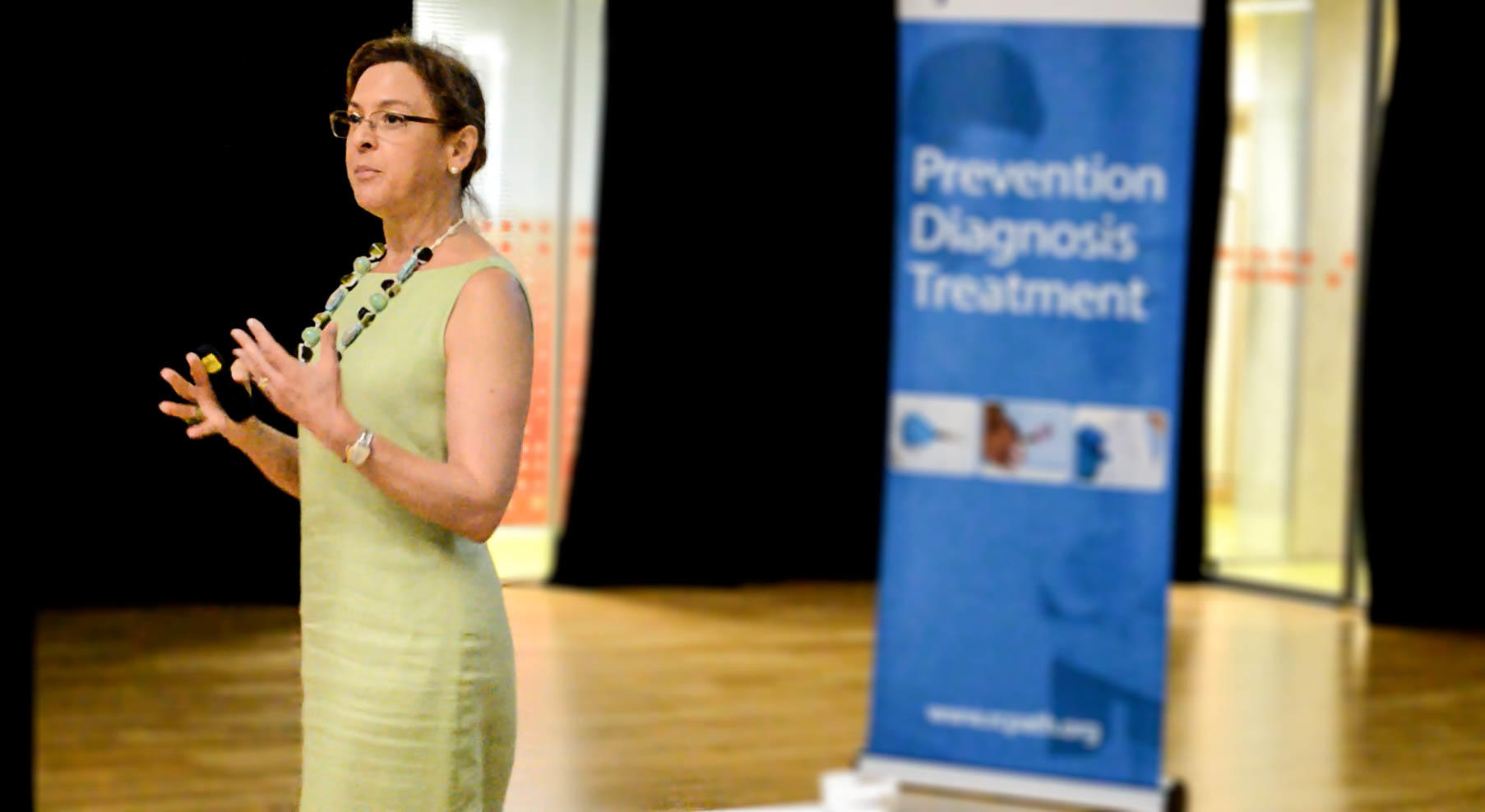 Whatever you're planning on doing, don't forget to tell us! You can advertise events you're running on the College website and Tweet us on @RCPath to send us photos of what you're up to – we'd love to hear from you.