The All-Party Parliamentary Group for Diagnostics
All-Party Parliamentary Group for Diagnostics
The APPG website is hosted by the Royal College of Radiologists.
The All-Party Parliamentary Group for Diagnostics exists to highlight the value of diagnostics, promote the diagnostic workforce, and improve diagnostic services by raising awareness of the barriers and solutions to optimising the early and swift diagnosis of diseases, illnesses, and injuries.
The success of efforts to tackle the backlog, elective recovery plans, and levelling up all depend on diagnostics. Diagnostic activity forms part of over 85% of patient pathways, making it central to a functioning health system. Better patient outcomes depend upon an early diagnosis, further demonstrating the importance of the diagnostic sector.
Given the size of the diagnostic backlog, there has never been a more important time for an APPG to discuss and provide solutions to optimising diagnostic services.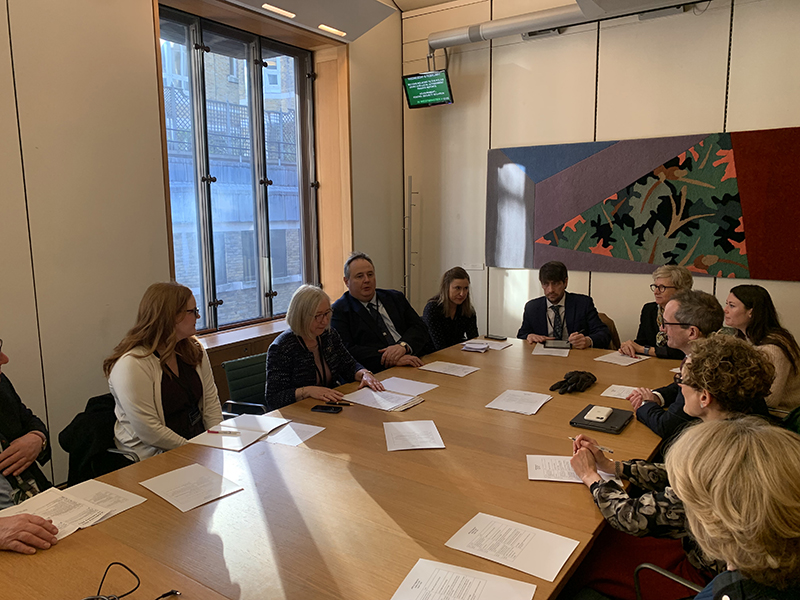 Aims
The APPG aims to raise awareness of and champion the diagnostic workforce in Parliament through debates and discussions.
The APPG aims to keep interested parliamentarians informed of the challenges faced by the diagnostic workforce, industry, and patients.
The APPG aims to enable parliamentarians, industry experts, and health organisations to investigate and advocate for evidence-led solutions to improve diagnostic services.
Officers
The APPG Officers, led by the Chair, meet quarterly. They support the APPGs activity, as well as being champions for diagnostics in Parliament.
Chair & Registered contact: Maggie Throup MP
Vice Chair: Grahame Morris MP
Vice Chair: Tim Farron MP
Vice Chair: The Rt. Hon. Lord Bethell
Vice Chair: Elliot Colborn
Vice Chair: Mary Robinson MP
Vice Chair: The Rt. Hon. Sir Oliver Heald KC MP
Vice Chair: Jim Shannon MP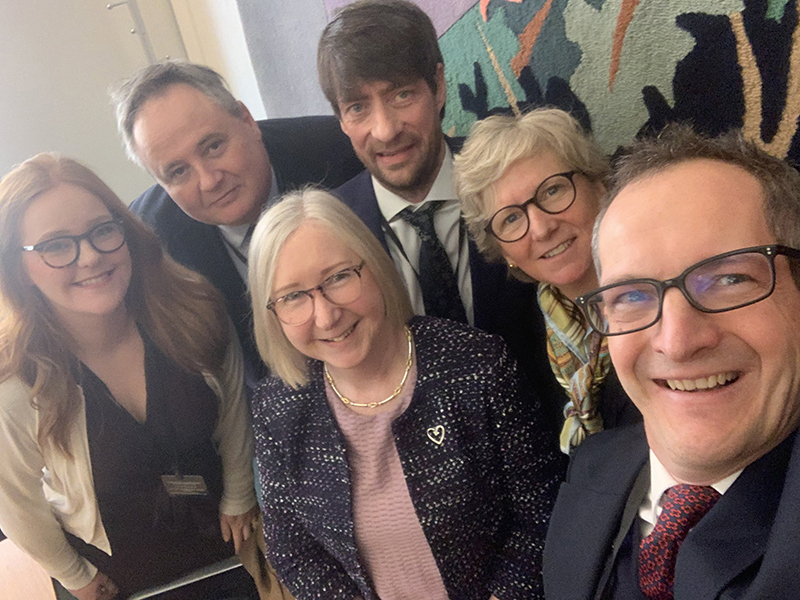 The Secretariat
The group secretariat is provided by The Royal College of Radiologists (RCR) and The Royal College of Pathologists (RCPath).
The RCR and the RCPath are the respective professional membership bodies for doctors specialising in clinical radiology and clinical oncology, and the 17 different pathology specialities including haematology, clinical biochemistry and medical microbiology.
Contact the group
If you have any questions or would like to find out more about the APPG, please email [email protected].