Flynn Lecture
This lecture has been endowed by Professor Freddie Flynn to fund an annual lecture on a topic relevant to the practice of Chemical Pathology, with the lecturer chosen normally in alternate years from among those working in the United Kingdom or overseas. The first lecture was given in 2000 by Professor Sir David Weatherall.
2021 LECTURE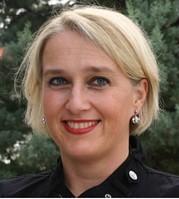 Professor Ana-Maria Simundic gave the Flynn Lecture at the UKMedLab 2021 meeting hosted by the Association for Clinical Biochemistry and Laboratory Medicine (ACB UK) – on 17 June 2021.
Professor Ana-Maria SIMUNDIC,PhD, EuSpLM, received her graduate and postgraduate education at the Faculty of Pharmacy and Medical Biochemistry at the Zagreb University where she currently holds a professor position at the department of Medical Biochemistry. Currently, Prof. Simundic is employed at the Clinical Hospital Sveti Duh in Zagreb, where she holds a position of the Head of the Department of Medical Laboratory Diagnostics.
She was the President of the Croatian Society of Medical Biochemistry and Laboratory Medicine 2012-2018. Until the end of 2017, she has served as the Editor-in-chief of the journal Biochemia Medica, published by Croatian society of Medical Biochemistry and Laboratory Medicine. She now holds a Senior Editor position in that Journal.
During her professional career, Prof. Simundic has served the European Federation of Clinical Chemistry and Laboratory Medicine (EFLM), in various roles over the years; as the Executive Board Secretary (2011-2017), President-Elect (2018-2019) and President of the EFLM (2020-today). She has been chairing the Working group for Preanalytical Phase (WG-PRE) since 2012-2018. Currently she acts as the Expert-Consultant in this group.
She was awarded the Best Young Scientist award (2000) and Best Research award (2011) by the Croatian Society of Medical Biochemistry and Laboratory Medicine, with the Per Hyltoft Petersen Award (2012) by the Slovak Society of Laboratory Medicine and with the Honorary membership of the Hungarian Society for Laboratory Medicine (2012). In 2015 she was among the Top 100 Powerlist of the British journal: The Pathologist.
Prof. Simundic has authored or co-authored numerous peer reviewed manuscripts. Her research activities focus on quality management and preanalytical phase
PREVIOUS LECTURES
2014 - not given
2015 - Dr Ian Barnes
2016 - Professor Sir Stephen Bloom
2017 - Dr Suzy Lishman
2018 – Dr Bernie Croal
2019 - Professor Alison Avenell
2020 - not given