Neera Patel Lecture
The lecture was established in memory of Dr Neera Patel, a cellular pathologist specialising in breast pathology. The lecture must be given on the subject of breast or head and neck pathology.
2020 lecture
Professor Jelle Wesseling delivered his lecture, "Breast cancer-related deaths in DCIS: the Dutch experience" on Monday 28 January 2020, as part of the second UK Interdisciplinary Breast Cancer Symposium held at The ICC, Birmingham.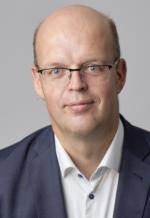 Professor Jelle Wesseling achieved his master in both Medicine and Chemistry (cum laude; focusing on molecular biology, protein engineering and genetics in 1991 at the University of Groningen in the Netherlands. He received his PhD at the Netherlands Cancer Institute in 1997, studying the role of MUC1 (EMA) in cell adhesion, signalling and invasion in cancer, supervised by Prof. Piet Borst, Prof. Carl Figdor and Dr. John Hilkens. In 1999, he received his MD cum laude at the Amsterdam University Medical Centres. In 2004, he was registered as pathologist after five years of training at the University Medical Centre in Groningen. Currently, he is consultant breast pathologist at the Netherlands Cancer Institute – Antoni van Leeuwenhoek and Leiden University Medical Center.
His training both as basic scientist and as practicing clinical pathologist provides the ideal skillset for combining these two worlds to achieve a comprehensive transition from bench-to-bedside. His focus is on finding biomarkers distinguishing harmless from hazardous Ductal Carcinoma In Situ (DCIS), a common potential breast cancer precursor. As such, he is the lead investigator of a global PRECISION consortium for which he and his team received the Cancer Research UK Grand Challenge Award in 2017, in partnership with KWF Dutch Cancer Society. Finding such biomarkers will help to spare many women with harmless DCIS the burden of pointless treatment.
Previous lectures
2016 - Professor Jorge Reis-Filho
2017 - not given
2018 - Dr Fraser Symmans
2019 – Professor Ian Ellis