Sir John Dacie Lecture
The lecture was established in memory of Sir John Dacie, a past President of the College. The Dacie Lecture is allocated to a conference organised by the British Society for Haematology. The first lecture was given in 2007 by Dr Trevor Baglin
2021 LECTURE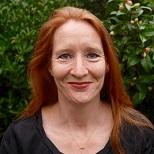 Professor Emma Morris delivered her lecture, Adult Immunodeficiency Disorders on Tuesday 27 April 2021, as part of the BSH Virtual Annual Scientific Meeting
Professor Emma Morris is a clinical academic and international leader developing novel gene and cell therapy approaches for the treatment of cancer, infection and immune disorders. Her research portfolio spans in-vitro experimental immunology and gene therapy, animal models, pre-clinical testing, GMP-manufacturing of advanced therapies, leading early phase (including 'first in human') clinical trials and leading research collaborations with UK Biotech. Her major focus is on leading the expansion and adoption of advanced therapies and stem cell transplantation into routine clinical care for NHS patients.
She has developed and leads the national allogeneic HSCT centre for adults with inborn errors of immunity (IEI) at the UCL Centre for Immunodeficiency. In 2020 she delivered one of the plenary educational sessions at the American Society for Hematology on this subject.
She is Director of the UCL Division of Infection and Immunity, Director of the NIHR UCLH/UCL Biomedical Research Centre Inflammation, Immunity and Immunotherapeutics (III) Program and previously on the Board of the British Society for Blood and Marrow Transplantation and the British Society for Gene and Cell Therapy. She is an active member of the EBMT Inborn Errors Working Party.
Emma was elected a Fellow of the Academy of Medical Sciences in 2020.
PREVIOUS LECTURES
2016 - Professor Stephen Mulligan
2017 - Professor Anas Younes
2018 - Professor Bob Löwenberg
2019 - Dr Flora Peyvandi
2020 - Not Given
.