Sir John Dacie Lecture
The lecture was established in memory of Sir John Dacie, a past President of the College. The Dacie Lecture is allocated to a conference organised by the British Society for Haematology. The first lecture was given in 2007 by Dr Trevor Baglin
2019 LECTURE
Dr Flora Peyvandi delivered her lecture, 'Acquired bleeding, Novel approaches to treatment in haemostasis' on Wednesday 3 April 2019, as part of the BSH 59th Annual Scientific Meeting held at the SEC, Glasgow.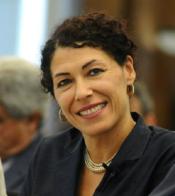 Dr. Peyvandi is Professor of Internal Medicine at the University of Milan and the Director of the Angelo Bianchi Bonomi Hemophilia and Thrombosis Centre, Fondazione IRCCS Ca' Granda, Ospedale Maggiore Policlinico, Milan, Italy. Dr. Peyvandi received her medical degree from the University of Milan, Italy, is certified in Haematology and was awarded PhDs from the Maastricht University, The Netherlands and the University of Milan, Italy for her research in the field of rare bleeding disorders.
PREVIOUS LECTURES
2013 - Dr Malcolm Brenner
2014 - Dr Adele Fielding
2015 - Professor Tony Green
2016 - Professor Stephen Mulligan
2017 - Professor Anas Younes
2018 - Professor Bob Löwenberg
.