Sir John Dacie Lecture
The lecture was established in memory of Sir John Dacie, a past President of the College. The Dacie Lecture is allocated to a conference organised by the British Society for Haematology. The first lecture was given in 2007 by Dr Trevor Baglin.
2022 LECTURE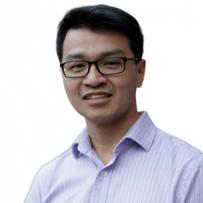 Dr Wai Keong Wong delivered his lecture based around the topic of informatics/AI and how that might affect future practice on Tuesday 5 April 2022 as part of the British Society for Haematology Annual Scientific Meeting and the College's 60th Anniversary Celebrations.
Dr Wai Keong Wong is a Consultant Haematologist and Chief Research Information Officer at UCLH. He is responsible for digital aspects of running clinical trials, making available routinely collected clinical data for research and identifying opportunities for using electronic health record systems as a form of health intervention.
He is the co-founder of the Interoperability Education Summit and was the inaugural chair of the CCIO leaders network. In 2016, he was a core member of the highly influential 'Wachter' review into the state of NHS digitisation in secondary care.
More recently, he has been exploring the world of data science research himself in areas of machine learning in transfusion and natural language processing.
PREVIOUS LECTURES
2017 – Professor Anas Younes
2018 – Professor Bob Löwenberg
2019 – Dr Flora Peyvandi
2020 – Not Given
2021 – Professor Emma Morris