Kettle Memorial Lecture
This lecture honours Edgar Hartley Kettle and was established in 1938. The College took over the administration of this lecture in 1967. The lecture may be given on any pathology specialty.
2018 Lecture
Professor Eckhard Wolf delivered his lecture, 'Animal models in the age of CRISPR technology' on Friday 16 November 2018, as part of the British Society of Toxicological Pathology's 33rd Annual Scientific Meeting held at Granta Park, Cambridge.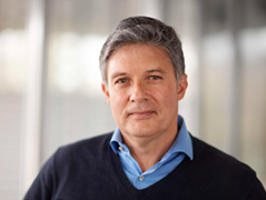 Dr. Eckhard Wolf studied Veterinary Medicine at the LMU Munich, where he completed his Dr. med. vet. in 1990. In 1994 he completed his Habilitation for Animal Breeding and Genetics at the University of Veterinary Sciences in Vienna, Austria. He has been Chair for Molecular Animal Breeding and Biotechnology at the Gene Center, LMU Munich since 1995. In 2003 he became Director of the Laboratory for Functional Genome Analysis (LAFUGA) at the Gene Center. He is a founding diplomate of the European Colleges of Animal Reproduction (ECAR) and of Laboratory Animal Medicine (ECLAM). Eckhard Wolf is a leading specialist in the development and characterization of CRISPR animal models (mice and pigs) for translational biomedical research.
Previous Lectures
2013 - Dr Karrie Rose
2014 - Dr Beatrice Gauthier
2015 - Professor Luigi Naldini
2016 - Dr Cory Brayton
2017 - Dr James Raymond