Pathology in the capital
This is a self-guided tour of pathology-related sites in London produced by the College, as part of our 50th anniversary celebrations.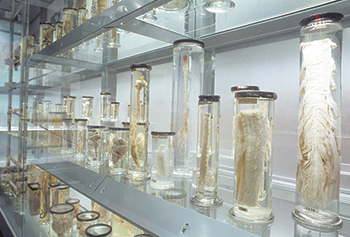 Many major advances have been made by pathologists, for example in the treatment of cancer, ensuring safe blood transfusions and developing treatments against infectious diseases.
You can find out more about some of these discoveries by visiting the sites on the tour. The tour is designed so that you are able to either walk or use public transportation, details of which are included. The tour is designed to take about 2-4 hours depending on which transport you use and how long you spend in each destination.
However, feel free to alter the destinations and add new ones to suit your interests and time available. Though, we do feel that the John Snow Pub is an excellent final destination to allow you to celebrate completing the tour!
So download the tour guide now and get exploring the fascinating pathology sites which London has to offer.