Use this inspiring curriculum-linked set of art-science resources to enhance secondary school students' learning about cells, and their relevance to living things, inheritance, health and disease.

We're inviting you to discover cells! This engaging set of art-science resources have been designed to support the science curriculum, particularly for students aged 11 to 14. Created by science-based artist, Dr Lizzie Burns, in collaboration with pathologists and scientists, 'Discovering Cells' enhances curriculum learning around the following Key Stage 3 (S1 to S3 in Scotland) topic areas:
cells as the fundamental unit of living organisms, including how cells are observed using a microscope
the functions of the cell wall, cell membrane, cytoplasm, nucleus, vacuole, mitochondria and chloroplasts
the similarities and differences between plant and animal cells
the hierarchical organisation of multicellular organisms: from cells to tissues to organs to systems to organisms.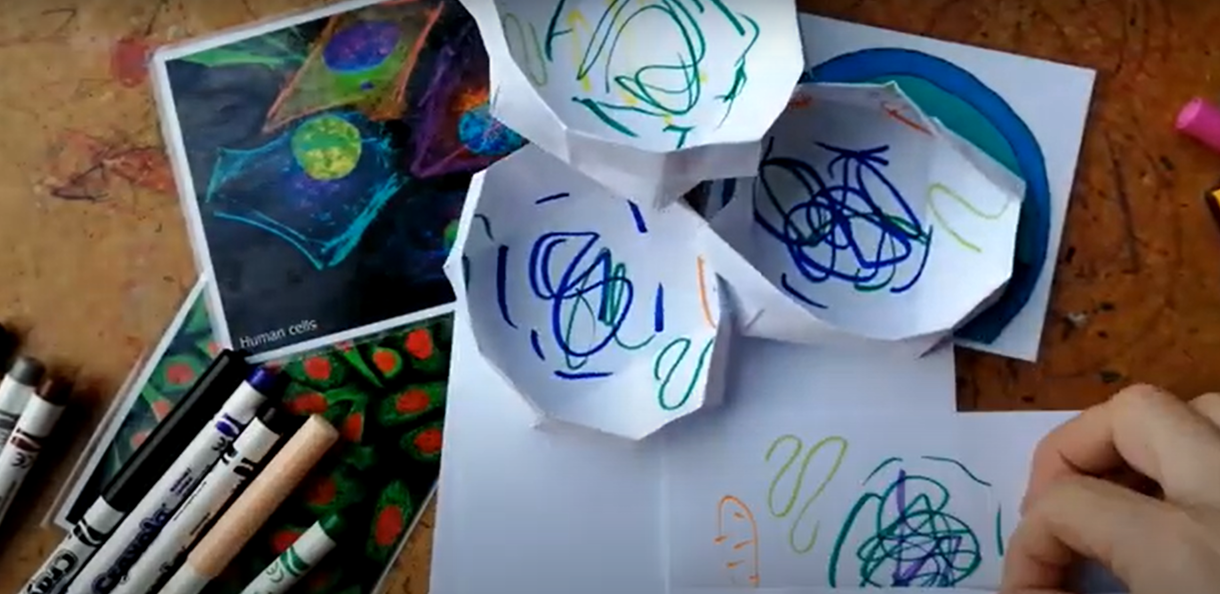 The resources also highlight the application of understanding cells in the work of pathologists and clinical scientists, including prevention, diagnosis and treatment of disease.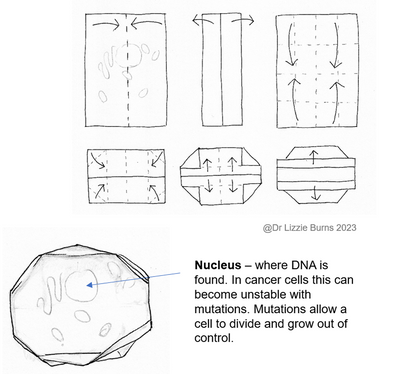 'Discovering Cells' includes downloadable origami and colouring sheets, video interviews with pathologists and an historian, explainer sheets for teachers, and a quiz on the amazing Robert Hooke. 'Discovering Cells' provides a creative way to introduce the relevance of cells, microscopy and genetics in pathology.